Do you have an Instagram account? Are you looking for a travel challenge? We have an excellent way for you to capture some memorable experiences on camera, whilst visiting the most beautiful and unique places in Florida.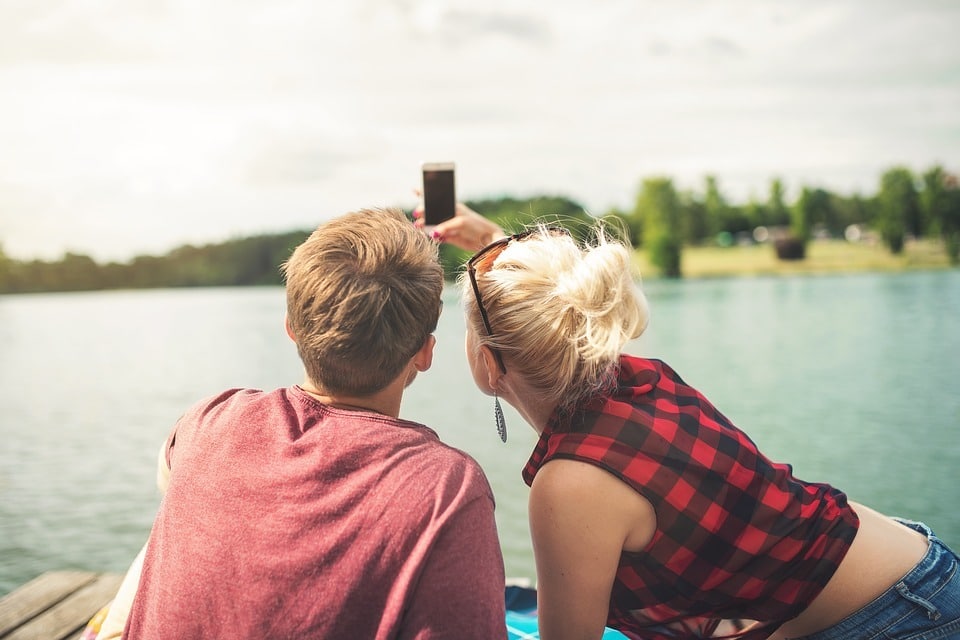 Florida Selfie #1: Pensacola Lighthouse
This unique monochrome lighthouse is rumored to be haunted. Your selfie in front of the Pensacola Lighthouse may include some spooky happenings.
Read more about Pensacola: The Best Places to Visit in Pensacola
Florida Selfie #2: Art Deco District, Miami
Explore the exotic streets of Miami to discover your new favorite piece of art. The Art Deco District has multiple roads full of vibrant artistic images.
Read more about Miami with, Miami Travel Tips for First Time Visitors and The Best Ways to Experience Miami's Iconic Art Scene.
Florida Selfie #3: With an Animal
There are plenty of animal experiences in Florida. Most famously Discovery Cove in Orlando, for dolphin lovers and Crystal River National Wildlife Refuge for a face to face manatee experience. Keep these extraordinary and cute experiences forever by taking a great selfie.
Tip: Be sure to use a waterproof camera or cover for your phone.
Florida Selfie #4: Devil's Den Spring
Fancy snorkeling in an underground spring within a cave? It's a unique opportunity that Devil's Den Spring offers and it available for the whole family. You'll feel like you are on a top-secret mission or searching for lost treasure.
Florida Selfie #5: Be an Astronaut
Kennedy Space Center provides you with the opportunity to learn about space and the inspiring astronauts that explore it. Take a selfie from inside a space shuttle or in front of the famous NASA building.
Florida Selfie #6: Daytona Beach & Boardwalk
A sunny selfie on the beach of Daytona is a classic. But to spice, it up take a stroll down the boardwalk at sunset. The light of the setting sun really captures the essence of Daytona.
Discover more by reading 10 Things You Can't Miss in Daytona.

Florida Selfie #7: Outside the Vinoy Renaissance, St. Petersburg
The incredible history of the luxurious Vinoy hotel stretches back more than 60 years. It all happily began with an elaborate celebration on New Year's Eve 1925. The Mediterranean styled salmon hotel was a celeb favorite, back in the day, and hosted Marilyn Monroe, Jimmy Stewart and baseball legend Babe Ruth. During World War II, it became a training centre, but failed to reach its previous star quality after the war. It closed its doors in 1973, but was rescued from demolition by the local residents of St. Petersburg. Today, it is once more a thriving resort.
Florida Selfie #8: Molasses Reef, Florida Keys
The Molasses Reef is a great scuba diving spot, so if you crave this adventure be sure to take your waterproof case as the underwater world is unbelievably beautiful.
Florida Selfie #9: With your Favourite Animated Character
Orlando may be the funniest place on Earth, where our dreams can come true. But who do you dream of meeting? If Mr. Incredible or Buzz Lightyear is your hero have your camera ready at the meet and greet at Disney World Orlando. Universal Studios also gives you the opportunity to stand next to your childhood hero. Shrek, the entire Simpson's family and SpongeBob Square Pants and are all eager to meet you. Alternatively, visit LEGOLAND Florida to meet the latest fan favourites of the Lego movies.
If you love Orlando, visit our sister site: OrlandoEscape.
Florida Selfie #10: Historical St. George Street, St Augustine
Create a colourful selfie, within the pedestrianised road that captures St. Augustine's best-preserved historical sites, including its ancient schoolhouse and the Old City Gates.
Find out what else you can do at St Augustine here: The Wonders in the City of St Augustine.
Florida Selfie #11: Everglades
An absolute must when visiting Florida, is riding a hovercraft along the Everglades. Try and capture the high-speed moment with a selfie. It won't be the prettiest photo ever but it'll certainly be a fun one.
Florida Selfie #12: Morningside Nature Center, Gainesville
The hiking trails of Gainesville are remarkably peaceful and incredibly beautiful, especially when the colours are changing from Winter to Spring and Summer to Fall. Selfies here can include close ups with your favourite wildflowers or standing within the heirloom garden.
Read some advice about how to Enjoy Your Time in Gainsville.