Florida has a lively dining scene with stylish, delicious options at every price point. In fact, sitting down to a restaurant meal often ends up being about so much more than just the food. Here are ten restaurants that serve up not just great food but also an unforgettable experience.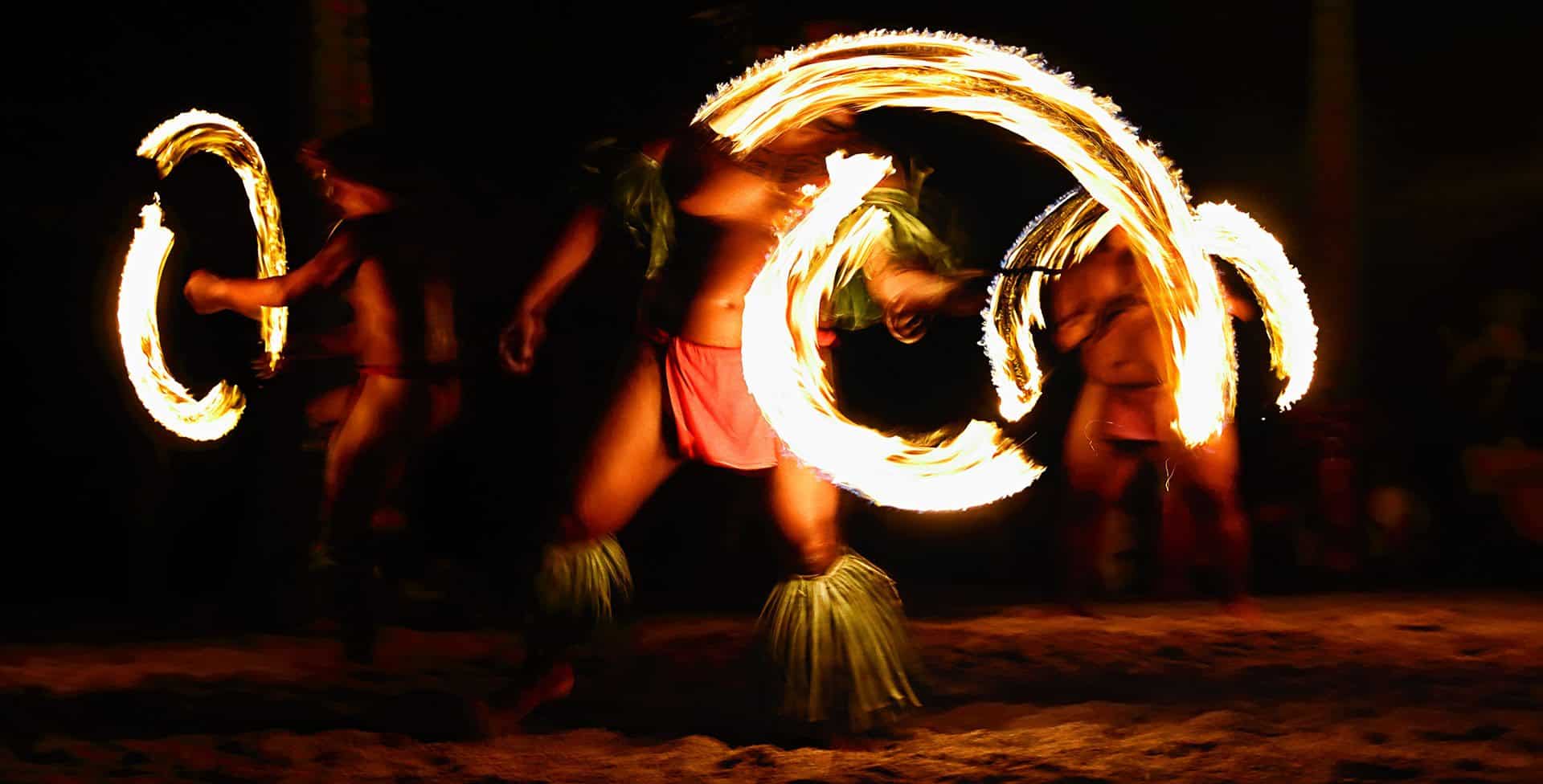 The Bubble Room
This establishment at 15001 Captiva Drive is more than just a restaurant—it's a sensory experience that gives diners a vacation from the ordinary. With its festive lighting and eye-poppingly offbeat decorations, the Bubble Room serves up memorably named dishes like "smarvelous" She-crab Soup and Duck Ellington, the restaurant's interpretation of golden roasted duck.
Clark's Fish Camp Seafood Restaurant
At Clark's Fish Camp, a passion for seafood is surpassed only by a passion for people… and stuffed animals. The self-professed "people's place", which is located at 12903 Hood Landing Road in Jacksonville, also doubles as a taxidermy museum. On the menu are sinful seafood dishes like prime rib stuffed shrimp and steamed spicy crawfish. Budget between $5.50 to $10.95 for appetizers.
Ohana Luau Restaurant
While not exactly located in Hawaii, you'd be forgiven for thinking you'd just waltzed into Honolulu at Ohana Luau Restaurant, located at Haiwaiian Inn Beach Resort on 2301 South Atlantic Avenue, Daytona Beach Shores. This Polynesian restaurant stages an interactive dinner show featuring fire dancers and much more, which you'll enjoy while tucking in to the cuisine of the islands.
Cabbage Key
Anyone who's ever dreamed of a romantic dinner on a private island has to look no further than the Cabbage Key resort's historic restaurant, located on the secluded Pine Island. Main courses include mahi-mahi with mango salsa and shrimp scampi. Prices are on the steep side, and you should budget at least $45 for a full meal, but it's worth it for the stunning views from the restaurant's location atop an Indian shell mound and the incredible tranquility of the al fresco dining area.
Mai-Kai
Mai-Kai, located at 3599 North Federal Highway in Fort Lauderdale, is yet another Polynesian restaurant with a rousing dinner show which evokes the romanticism and the expressiveness of Hawaii, American Samoa and more. Their luscious banquet menus include exotic dishes such as honey chicken, teriyaki beef, Thai chicken and shrimp and lobster tail. No meal at Mai-Kai is complete without tropical cocktails like the piña colada or rum punch, which are available on an unlimited basis with one of their drink packages.
Pirate's Dinner Adventure
Play out your Pirates of the Caribbean fantasies at Pirate's Dinner Adventure, where diners are transported aboard a convincing replica of an 18th century galleon in a massive indoor lagoon. Diners play the role of voyagers led by a pirate, and watch as an exuberantly enacted show erupts around them. Expect to pay about $67.95 for tickets to the show and dinner at 6400 Carrier Drive in Orlando.
Capone's Dinner and Show
If a shoot-up in 1930s Gangland Chicago sounds like your idea of excitement, don't miss a dinner and show at Capone's, located in Kissimmee at 4740 W. Hwy. 192. A show that's by turns glamorous, sinister and comedic awaits, in which bombshells share centre-stage with suave mobsters. Tickets cost $70.93, but you can enjoy a whopping 50% discount by booking online.
The Wreck Bar
Explore the deep blue sea and the mysteries that lie within at The Wreck Bar at B Ocean Resort in Fort Lauderdale, where you'll be treated to an underwater mermaid show, peering through porthole windows that open out into a swimming pool. The Wreck Bar Mermaid Show is led by MeduSirena and the Aquaticats, which may be followed, if you wish, by a burlesque show that's intended only for adults!
Sci-Fi Dine-In Theatre
Located at the legendary Walt Disney World in Orlando, this 50s style diner comes alive with movie clips from the most bizarre science fiction flicks, as you tuck into your meal in booths shaped like cars. On the menu, expect all-American classics like St. Louis-style pork ribs, and cocktails with a sci-fi twist such as Orbiting Oreos and Long Island Lunar Tea.
Mythos
This restaurant, located at Universal's Island of Adventure in Orlando, teleports you in style to a mythical world. With a sumptuously-decorated interior that brings to mind an ocean cave in a fantasy world, you'll be treated to an eclectic menu featuring Mediterranean dishes like Greek salad, Asian classics like pad thai and good old American favorites.
Florida has always been one of the United States' most exciting holiday destinations, and it's easy to see why. When you sit down to a meal in the Sunshine State, don't be surprised if you find yourself being treated to a sensory extravaganza.