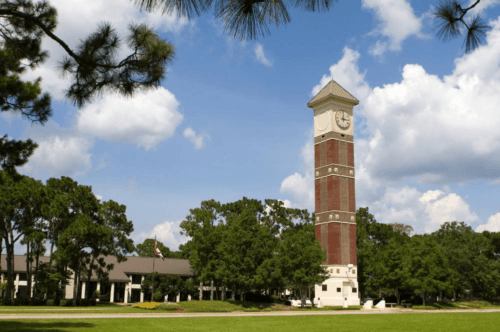 Pensacola is the westernmost city of Florida with a small population of not more than 50,000 people.
The city has a rich history that tells us that people have travelled to this part of the world for about 450 years in search new experiences. People still travel to this beautiful Floridian city to enjoy its gorgeous blend of new tourist attractions and old traditions.
You can spend a week in Pensacola and have the time of your life with your family and friends. We've shortlisted some of the very best places that the city has to offer and the ones you should not miss while you're there.
Historic Pensacola Museum of Commerce
This amazing place is a reconstructed streetscape that shows the type of commercial buildings that used to exist in Pensacola during 1890-1910. The museum has 20 buildings and shops selling toys, music, hardware and leather goods from the signature era this museum represents. The museum also has an antique designed gas station and a train station from the period. Even though you can take the self-guided tours, there is an option to tour around the museum in a local trolley car or in horse buggies.
Niuhi Dive Charters
Hands down one of the most exciting and thrilling things to do in Pensacola is to go for dive charters provided by this company. Niuhi Dive Charters gives you an opportunity to dive to the ship wrecks at the bottom of the Gulf of Mexico that happens to be full of wreckages of ships and biplanes.
Some of the many amazing wreckages you get to explore under the blue gulf include U.S.S. Oriskany, a 900 feet American Aircraft Carrier, underwater coal mines and several merchant ships and wooden schooners from the past centuries. You get an instructor that assists you on these underwater expeditions that also include spearfishing, coral reef diving and the memorable night dives.
Pensacola Pedal Trolley
This is an environmentally friendly way to travel around the city and explore it. Pensacola Pedal Trolley is a pedal powered vehicle with a seating space for fifteen people. The historical tours last about ninety minutes on this pedal trolley which turns out to be a rather unique way of touring around the city. Recently, Pensacola Pedal Trolley started giving Sunday Brunch Tours. These tours can take you to different restaurants and cafes in the city for brunch with special discounts.
Historic Pensacola
Historic Pensacola is a spellbinding stretch of 8.5 acres of land with 28 properties on it that have historical significance. 11 of these properties are open for public tours. Basically these properties are mostly homes and museums from different centuries and eras of Pensacola history. These properties include "Old Christ Church" from 1832 and several other preserves from colonial times 1752-1821.
Gulf Coast Air Tours
You can enjoy an aerial tour of Pensacola in a six seat Piper Saratoga. These tours have two themes. They can either be romantic champagne tours or shark patrol tours. Whatever the theme is, the bird's eye view of the city indeed is breathtaking. Tourists usually enjoy the shark patrols because the captain flies low over the waters so that you can get a close-up look of the Great Whites, Bull Sharks and even dolphins. You need to make reservations for both kinds of tours which last not more than one hour.
Naval Aviation Museum
This naval museum is the world's largest naval museum located at Naval Air Station Pensacola. The museum follows the history of U.S. Marine Corps, U.S. Coast Guard and U.S. Navy. There are more than 150 aircrafts on display here either on hangers inside or on the ground outside. Among the many significant models of airplanes and biplanes here, you also get to see the Curtiss NC-4 which was the first plane to cross the Atlantic in 1919. The latest developments at the museum include an IMAX theatre and a 4D cinema that has moving seats so that visitors can feel as if they're in air.
Fort Pickens
This fort was completed in 1834 in order to defend Pensacola Bay and its navy. The fort remains open for visitors to come and explore the intricate tunnels of the fort and its original cannons. Fort Pickens is located on Gulf Islands National Seashore and the tourists are allowed to camp here, do a picnic lunch, and also fish within the park of the fort.
Pensacola is full of colors and options for the tourists to explore. You can walk around on "Palafox Street" that is listed on the top ten streets of the U.S. for its festivals and bars. You can plan lunches and dinners at "The Fish House" which is famous for its delicious seafood variety. You can visit the state parks, museums, go sailing, or you can unwind yourself after a long taxing day on some of the beautiful and calm beaches in Florida like "Johnson Beach".