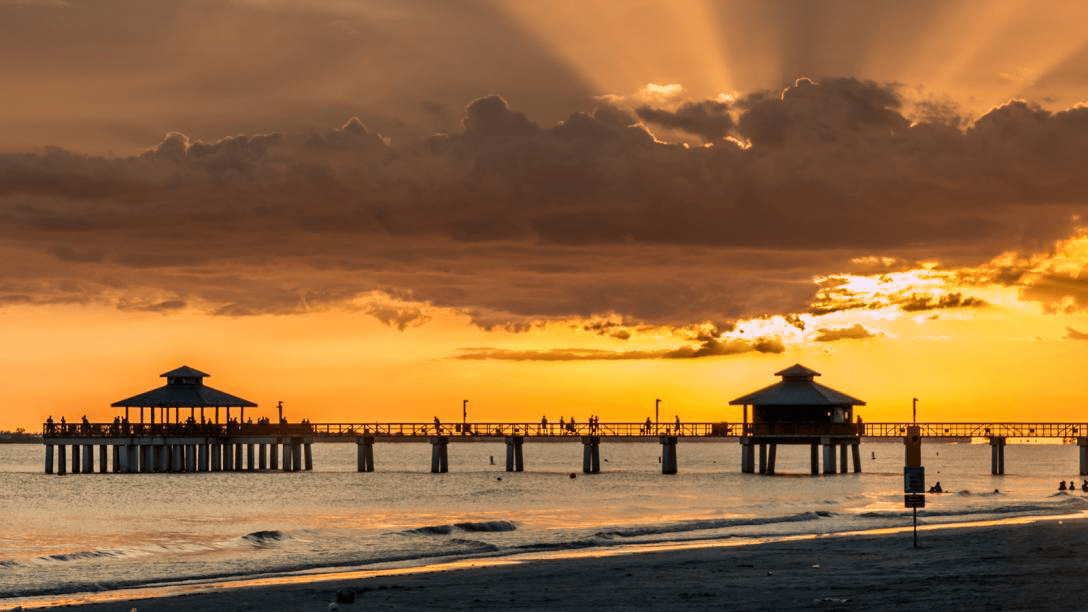 Fort Myers is Southwest Florida's gateway and is a spellbinding tourist destination. The city offers exceptional locales and beaches which promote most of its tourism. This sunny city is famous for its beaches, shopping opportunities and fishing. Fort Myers is also known for the fact that two renowned inventors, Thomas Edison and Henry Ford, used to reside here.
The city has endless tourism attractions that range from family-friendly attractions to white sand beaches and amazing resorts in the areas that meet with the Gulf Coast.
We've shortlisted a bunch of tourist spots to shed light on them and tell you what this city has to offer. The information might come in handy if you plan your next holidays to this glorious city of blue sea and clear sky.
J.N. 'Ding' Darling National Wildlife Refuge
This wildlife refuge is named after a political cartoonist J.N. Ding and it is unlike any other wildlife refuge in Florida. Spread across 8,000 acres on Sanibel Island, this stunning wildlife refuge is located southwest of the city center. The size of the refuge occupies almost half of the island.
The National Refuge also serves as a conservatory for mangrove forests and is a home to various species of crocodiles, alligators and extremely rare to find exotic birds like herons, ospreys and cuckoos. The refuge serves as a very important stop over for these birds as it is situated in the middle of their migratory path. Make sure you visit the refuge between the months November and April. Those are the best months to see most of the wildlife in the refuge. You can explore the facility by whichever means that suits you best.
You can walk, bike on the trails, canoe across the refuge, or you can explore around in your car. There are parts here which also allow boating and fishing as well.
Edison and Ford Winter Estates
Most of the tourists flock to see the winter estates of these two revolutionary inventors of the last century. Thomas Edison was the inventor of the electric light bulb and Henry Ford was the pioneer of early automobiles. Both of these American inventors were good friends and decided to build their homes side by side.
The Edison and Ford winter estates are located a mile south of Fort Myers' downtown. Both the estates have significant historical value and are major attractions for the tourists. Edison's Estate has a botanical garden that has trees Edison planted himself, his laboratory where he used to carry out his experimental research and a museum that displays his artifacts and inventions.
Calusa Nature Center
If you have a passion to get close to animal that are unique to Florida then nothing is better than this nature center which hosts a variety of exotic birds and animal that are native to Florida. Calusa Nature Center is home to bald eagles, owls, hawks, butterflies and alligators. The daily animal shows rope in a huge audience of children and adults alike.
Spring Training
If you follow baseball leagues then Fort Myers won't disappoint you. If you're a sports enthusiast you can enjoy the spring training that happens in every March. The leagues like Boston Red Sox and Minnesota Twins escape the harsh winters of their cities and arrive to Fort Myers to play in the spring temperatures of the city. There are two ballparks here and each one of them can accommodate more or less 10,000 people.
Imaginarium Science Center
This place hosts interactive exhibits for future engineers and scientists who come here to study aquatic life and weather. These exhibits are rotating ones and are targeted to attract children of ages 12 and younger. Imaginarium Science Center has a hands-on aquarium and a small 3D theater for children. There are live animal shows organized here which further attract the children and keep their attention hooked. It takes about two to three hours to tour the facility.
Manatee Park
If you're visiting Fort Myers in the winters then it's best to stop by the Manatee Park. Due to the tropical climate these manatees arrive to the warm waters of the city to escape the cold temperatures of the sea during winters. The park offers you a chance to see these gentle creatures up close from the observation decks, but the fun part is when you kayak and paddle your way to these manatees. In winters, if the timing is right, you can see up to 50 manatees in the park.
Fort Myers is surrounded by both fresh and salt water. This promotes the tourism in the city because it makes it possible to host natural preserves for animals and plants both. The natural surroundings of the city are a primary reason why people choose Fort Myers for vacationing. Once you're done with touring around the city, and have become familiar with its sights and sounds, there are beautiful white shored beaches you can run off to and relax.