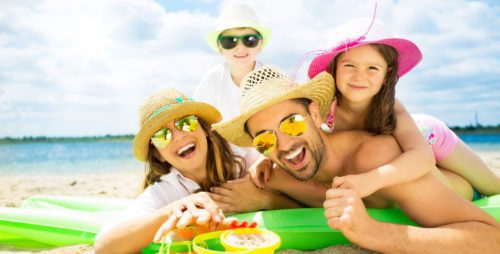 The Sunshine State has plenty of exotic and interesting places to visit. These 5 cities offer a diverse collection of activities and if possible, they should all be visited. Whether it is fun, culture or some light education you are looking for from your visit to Florida, with these 5 cities you are sure to be satisfied.
Sarasota is the best-kept secret of Florida. Considering its natural beauty, ideal weather conditions and endless list of activities it is surprising that is not overrun by tourists.  It's the ideal location to avoid the crowds whilst absorbing Florida culture.
Take a trip to the Ringling Museum Complex. Here lies the 66-acre legacy of circus baron Jon Ringling.  On the parkland you can explore the family home in which he lived, a fine art museum and a museum dedicated to all things circus related. This wonderfully unique experience is a great day of fun for everyone, regardless of your age.
Other noteworthy activities include Myakka River State Park and Sarasota Jungle Gardens. Both attractions are enchanting and indulge everyone who has a love of nature.
If you are looking for art, culture and mouth-watering food in Florida then book your tickets to St Petersburg. This medium sized city has a strong art scene, with The Dalí Museum and Museum of Fine Arts leading the way. The Dali Museum not only contains art but its actual structure is also something to be admired.  It has an outdoor labyrinth and a spiral staircase that is inspired by DNA. For a variety of cultural artwork visit the Museum of Fine Arts as it houses art from Asia, Africa, Europe, and Native Americans.
A great way to immerse yourself in St Petersburg is to visit from March – October, as they celebrate the outdoor weather with a huge array of festivals. They include music concerts, wine festivals, outdoor movie nights, a Scottish heritage games festival and an Indy Car street rally.
The West coast of Florida is home to Tampa and this major city has it all. Fun can be achieved in the typical tourist attractions like Busch Gardens and the Florida Aquarium or even at a baseball game, but the great thing about Tampa is you can be outside with nature. Take a stroll along the Tampa Riverwalk or cycle the Courtney Campbell Trail, which is traffic free. Alternatively, walk the long stretch of the Bayshore Boulevard.
If you want something out of the ordinary visit Hong Kong Willie. He is a local folk artist who uses disregarded trash to build and create art. He can be found at the Gunn Highway Landfill. Listen to his story and admire his work, who knows maybe you will be inspired to upcycle some of your trash when you get home.
The oldest city in the United States should definitely be on your Florida list of cities to visit. St Augustine was founded in 1565 by the Spanish. This spectacular city has a rich history, which can be felt while walking along the cobbled streets and around every corner. St Augustine has a wealth of monuments, commemorative plaques and museums to explore. They can be admired almost every day of the year as the Floridian weather is glorious.
But the city is not all about leaning about the past, you can recuperate in the charming cafes, visit the Alligator Farm Zoological Park and eat delicious fresh food in a gas lamp-lit restaurant.
The final city on the list is perhaps the best known, Miami! The ultimate location to visit when in Florida. Miami is a raving city full of character, colour and beauty, 24 hours a day.
By day tour the city as you soak in the sun or pamper yourself on the sandy coastline and float in the ocean with a cocktail nearby. Crank up your visit by exploring Miami's neighbourhoods. Popular areas not to be missed are Little Havana, which has a strong social and political culture and is the home of many Cuban exiles and South Beach Art Deco District a trendy and stylish neighbourhood with incredible architecture. Also, discover Wynwood Walls, a free park displaying colourful and dramatic graffiti/street art. Miami caters for a variety of flavours and tastes, and there is never a dull moment. For family excitement and fun visit Monkey Jungle. It is an exhibit where the tables are turned because visitors are caged as the monkeys roam free.
There you have it 5 cities in Florida that will not disappoint. They all offer a delightful time that is guaranteed to create incredibly memories that will last a lifetime. If you are feeling particularly adventurous why not put them all together for an exciting road trip around Florida?