Thanks to its consistent tropical weather all year around, Florida offers an eclectic blend of tourism. This includes its fascinatingly singular culture, fine dining, pristine beaches and gorgeous tours across its various cities. Visiting Florida and narrowing your visit down to one city is a crucial choice to make for a tourist.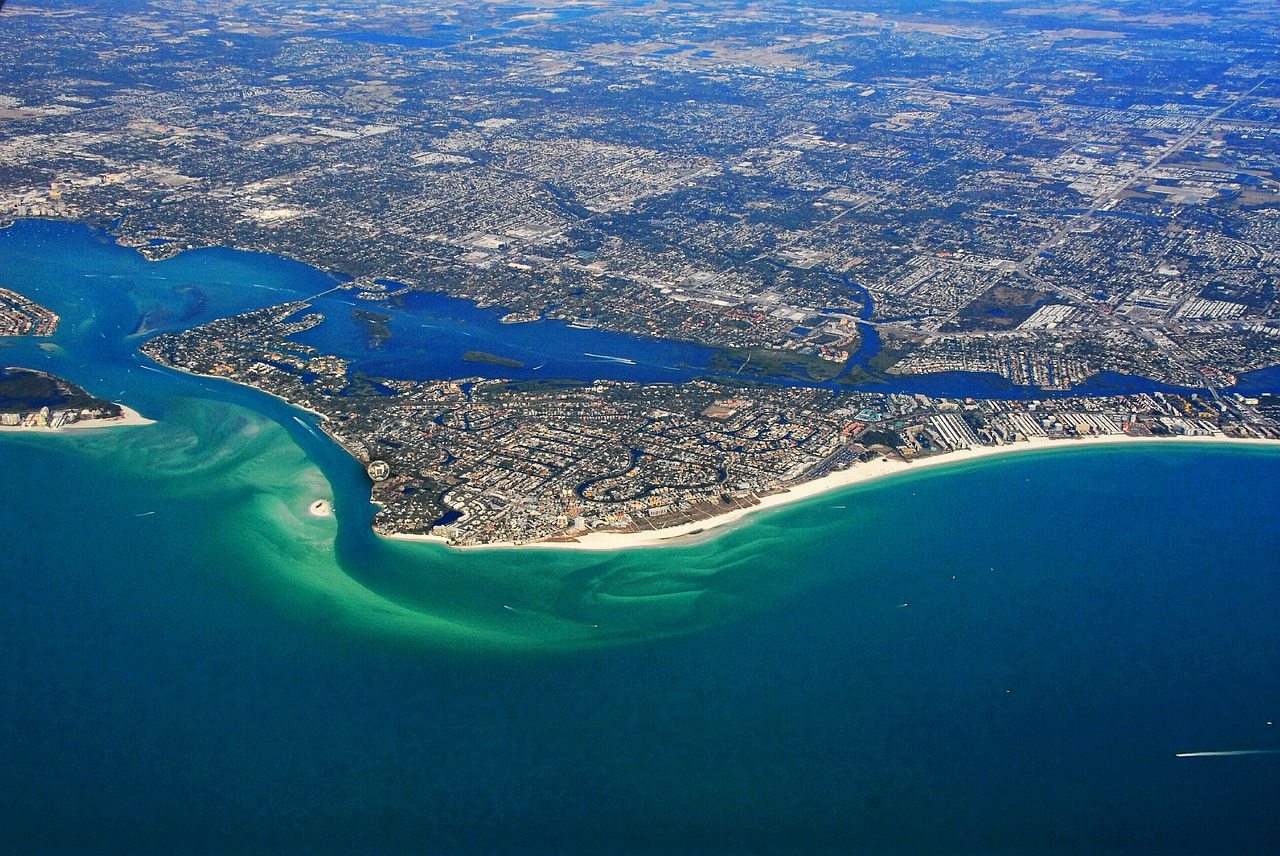 For instance, the city of Sarasota.
The enthusiastic spirit of Florida is spread across all of its exquisite cities, and Sarasota, one of Florida's Gulf Coast cities, is no exception to that. Touring a city like Sarasota with someone who knows the city will allow you to explore a heaven of food, rich history, exotic marine life and so much more. From kayaking to beaches like Siesta Key Beach that ranks the best among all American beaches, there's something for everyone in Sarasota. There's no one whose interest wouldn't be piqued by what the city has to offer.
Here we discuss five amazing things that you should do when visiting this city that opens up to the blue ocean.
1- Walking & Biking Across Sarasota
Sarasota Bike Tours gives you an opportunity to explore the city by cruising around on a bike. This 2 to 5-hour long tour takes you through some of the must-see locations in Sarasota like Siesta Key, Lido Key, Downtown and Ringling Mansion. These biking tours provide you with the biking gear, snacks, and drinks, and it's a fantastic way to tour around the town.
If you prefer to walk through the city, you can join the Sarasota Walking Tours. These tours vary in schedules and you can join the one that suits you the best. Some of these walking tours are across the historical sites of Sarasota, some take you to downtown art galleries, and some take you to the cultural venues in the city. These tours offer a lot in terms of Sarasota's historical background, its legacies and famous personalities like John Ringling, John Hamilton Gillespie, and Owen Burns.
2- Eco-Touring & Kayaking
It's an experience that you cannot miss for anything. In fact, it's what people come for to Sarasota. There are numerous companies that take you for an eco-tour and kayaking. Kayaking SRQ & iTREKKERS are among the best facilities that offer this magnificent trip across the Lido Key. Kayaking in Sarasota takes you through the mangrove tunnels, over the grass beds, and brings you very close to the wildlife in the city.
Kayaking trip is a seasonal venture and if you're there in the winters, you will come across manatees, dolphins, migrating birds and a variety of fishes. These trips can also be customized to see sunsets and sunrises on Sarasota Bay.
3- Tasting the Culinary Art
The sun and extreme fun in Sarasota doesn't make anyone want to cook. Thanks to the Cuban-American population of the state, the food and dining out is one of the most prospering industries in Florida. Cuban-American culture just makes eating out and the nightlife more exotic. In fact, lunches and dinner are some of the best hours of the day you spent in Sarasota. It's actually very difficult to choose from the wide variety of finest restaurants across the city. Marina Jack Restaurant, Casey Key Fish House and Café Gabbiano are some of the most visited and highest ranked eating destinations in Sarasota.
You can go on a culinary tour to narrow down your options and plan your lunches and dinners for the upcoming days. Key Culinary Tours make you go through a variety of restaurants that offer you sample plates to make you taste their delectable culinary cuisines.
4- Voyaging the Sarasota Seas
Florida Gulf Coast has to offer so much in terms of beauty and sightseeing. The only way you can validate this fact is to experience it for yourself by not missing to take a trip on the Sarasota waterways. If you need to make your days and evenings extra special do not miss a chance to book a trip on Le Barge Tropical Cruises. This entertainment filled cruise ride takes you across Sarasota Bay with live music, cocktails and two full bars. There are other services that also let you explore the Sarasota world under the sea by snorkeling, sailing and swimming sports.
5- Ecko Tours
Ecko Tours is a service that provides you passage beyond the beach and explore the wild in Sarasota. You can bike, hike, kayak or boat with and under the supervision of the expert guides that come with you across Sarasota's best habitats. This touring service beyond the Sarasota Bay can be availed for half-day or full-day adventures, and you can kayak or bike all the way up to and across Myakka River State Park.
Sarasota is a Floridian city that connects you with the natural wonders and amazing cultural heritage of the Florida Gulf Coast. Visiting Sarasota is an experience that is unique to this city alone. Its major attractions, sightseeing tours, and dazzling nightlife provide a combination that makes for an ideal holiday you could ever dream of.