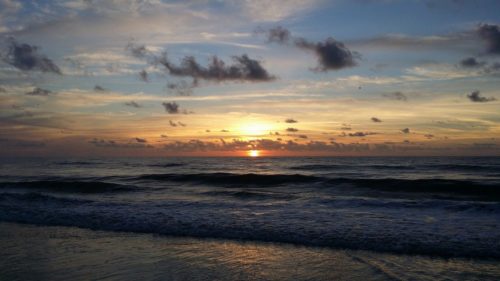 Experience island life here – even if it's just for a short stay – on Amelia Island, bearing 13 miles of some of the world's prettiest beaches under the Southern skies of the northeastern Floridian coast. To begin your search, you've come to the right place in our list of Preferred Hotels.
This barrier island, consistently ranked among the top U.S. destination islands, is only 30 miles from Jacksonville, but worlds away from the hustle and bustle – with plenty of luxury resorts, B&Bs and hotels with familiar franchise brands available for reservations.
While you're here, explore the history and recreation that's native to Amelia Island. Search for treasures along the brick streets of historic downtown Fernandina Beach, which owns a past that travels back 4,000 years to France, Spain and England. Hop on the town trolley for a tour; have a drink at the Palace Saloon, Florida's longest-operating saloon; and have dinner at Joe's 2nd Street Bistro. Walk along the island's white, sandy beaches and fill a sand bucket with seashells and shark teeth or travel the shoreline by horseback. Book a sunset sail or cruise and spot dolphins, sea turtles, manatees or osprey in the salt marshes or waters of the Atlantic – maybe even views of the wild horses on nearby Cumberland Island. And be sure to coordinate your getaway during one of the island's big events, such as the Amelia Island Concours D'Elegance for car collectors and fanatics in March, the Blues Festival in September, Jazz Festival in October, B&B Cookie Tour in November and the Holiday Home Tour in December.
Accommodations here – from oceanfront rooms to specialty suites – are like tranquil sanctuaries, providing the finest amenities available, such as spa treatments, rounds of golf, pirate toasts and treasure hunts, a 24-hour fitness center, tennis courts, lobby lounges, universal car charging stations and world-renowned restaurants like the Ritz-Carlton's SALT, one of the only five-diamond restaurants in Florida.
List of Preferred Hotels in Amelia Island
The Amelia Hotel at the Beach – Unwind on the white-powder sands of Amelia Island, where palm trees and stunning ocean views frame one of Florida's most relaxing vacation spots.