Coming to Florida? Then don't miss out on Key West. A trip to the Southernmost Point is in order. Key West is an incredible place that resounds with a laidback vibe unlike any place else in the world. From making a splash in diving or snorkeling in the waters to sampling delicious conch fritters in the many famed establishments on Duval Street to sipping rum runners while watching the sun get swallowed up by the water during the spectacular sunsets and all the sights in between, it is well worth the 4-hour drive from Miami.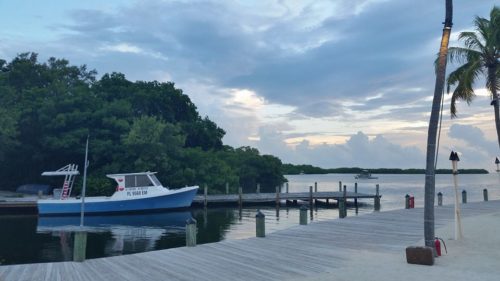 In fact, aside from eating and drinking your way around these parts, you must make time for these 10 things.
1. The Ernest Hemingway Home and Museum
This gorgeous Spanish Colonial-style mansion was home to the famed writer. Built in 1851, Hemingway's personal belongings are still on display in this home-turned-museum. Fans of his work shouldn't miss a stop here. Neither should cat people. The place is home to cats related to his six-toed feline friend.
2. Mallory Square
This famed waterfront plaza sits west of Duval Street, facing the Gulf of Mexico. The prime location offers the best spot to catch the sunset. In fact, the Sunset Celebration here is something all visitors come to see because of how amazing it is. Before sunset though, there are plenty of exhibits featuring art and handicrafts that make superb souvenirs of your visit. There are also street performers from magicians to musicians to delight you.
3. Private Boat Charters
One misconception about Key West is that it's teeming with beaches. But that's not true. It's a port city so you'll mostly find docks there unless you stay at one of the 5-star hotels with private beaches, which are anything but sprawling. The best way to enjoy Key West is to see it from the water. Private boat charters can take you to see the dolphins, experience the sunset away from the throngs of tourists, hop the other little islands nearby, go fishing and so much more. Because they're smaller in size it's more of a private experience and during tourist season, it's really a splendid idea.
4. Key West Butterfly and Nature Conservatory
Right in the middle of all the hullabaloo of Duval Street, you'll find this peaceful retreat. It's here where you can have a magical experience among the 60 different species of butterflies 20 species of exotic birds. It's a truly special and beautiful place that will bring you closer to the unique nature of this area.
5. Dry Tortugas National Park
Whether you love history or not, you must see Fort Jefferson from the 19th century. Mostly comprised of water and several small islands, it's actually 70 miles from Key West. You can access it by boat or seaplane. Healthy coral reefs surround the area, ideal for snorkeling. Walk along the moat and take a guided tour of this place for an unforgettable experience.
6. U.S. Coast Guard Cutter Ingham Maritime Museum
All aboard! This is another fascinating historic relic from 50 years ago. Active from 1936 to 1988, it has seen many wars. You can hop on and explore this incredible slice of marine history. There's lots to discover here!
7. Fort Zachary Taylor Historic State Park
Listed as a historic landmark because of the Civil War-era fort, this fantastic park has the best beaches in Key West. You don't need to bring a thing. You can rent anything you need from chairs to snorkeling gear for a day of fun in the sun. Come at the right time of year and you'll get to see a Civil War reenactment.
8. Historic Seaport at Key West Bight
This popular tourist destination on the marina features scores of restaurants, attractions, activities, and shops. It's been a bustling point in Key West history for almost 200 years. Until the early 1990s, it was used as a seaport but now it is an ideal place to wander around and enjoy the sights. You can also see dolphins and partake in watersports here for more fun in the sun.
9. Key West Lighthouse and Keeper's Quarters Museum
Since 1848, this lighthouse has been open in Key West. Back then it had a lighthouse keeper but in modern times, technology can do the job on its own. It's a fascinating museum though and to walk up the 88 steps to the top is something you must do to say you've experienced the real Key West.
10. The Southernmost Point
You've probably seen this famed bright buoy in photos. It's 80 miles north of Cuba and a popular place to get your photo taken. However, it's not the actual southernmost point. The real southernmost point is on naval territory which is not open to the public. But this is as close as you're going to get!
There are many more things to do in Key West like bar crawls down Duval Street and popping in places like Sloppy Joe's, the Sunset Pier, and Caroline's Café to name a few will give you a taste of the distinctive Floridian flavors you'll find here. Pack your bags and head south for a vacation that truly feels miles away from anything else you've ever experienced.