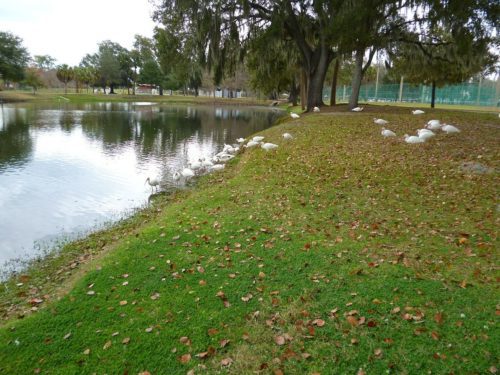 Ocala is a beautiful city in Northern Florida. With a population of about 60,000 people, the city has a reputation of getting swarmed with tourists every year during the holiday seasons because of its beautiful locales and vistas that surround it from all four sides.
Ocala offers interesting tourism and some of its destinations are unique to this city alone. We've formed a collection of truly exotic places in the city that must not be missed when you get a chance to vacation in Ocala.
Alexander Springs
The first thing tourists do when they visit Ocala is that they head off to Alexander Springs. Located in the Ocala National Forest, this is an expansive sand scrub pine forest with natural hot springs. Even the locals can't resist the idea of spending their weekends here. You can swim in springs, snorkel or go for scuba diving in its turquoise waters that have a constant temperature of 72 degrees Fahrenheit.
People usually arrive here in their rented RVs with full picnic planned. There are picnic spots where you can set up your camp and spend the rest of the day. There are paved walking trails that will lead you into the forest, or you can explore the forest on a canoe.
Gypsy Gold Horse Farm
Fascinated by black and white English farm horses, Dennis and Cindy Thompson imported sixteen horses of the same breed from England in 1995. This unique breed of horses is called "Gypsy Vanner". The couple introduced the breed in Florida and had it officially recognized. As of now, the couple breeds these horses on their Ocala farm and sell them. Visitors can tour the farm on Wednesdays, Fridays and Saturdays at 10 am. Tourists love to spend few hours with this unique breed, feed them and walk in the lovely green pastures of the farm.
Ocala Civic Theater
If you're into performing arts then a visit to Ocala Civic Theater will make your day. Plays, concerts, musicals and dramas of this place are an excellent opportunity to explore the city's local theatrics. The theater, that is a cultural hub of theater arts in central Florida, presents twelve productions in a year. Ocala Civic Theater also teaches the theatrical arts to students of ages 4 to 18, and offers full educational programs for adult students.
The Blue Wagyu
Wagyu beef is the most tender and juicy meat in the world. Desired by many elites for its creamy texture, "The Blue Wagyu" serves Wagyu beef at its best. This delectable beef on the menu here lures in people from many different places. The restaurant serves Wagyu beef from authentic cows that are raised in Marion County. You can order Wagyu beef steak, eat a Wagyu beef burger with a side of hand cut fries, or you can even order Wagyu beef pizza and sandwiches. The restaurant is also known for its salads, maybe because the variety of salads here is made from homegrown organic ingredients.
Don Garlits Museum of Drag Racing
Don Garlits is known for being the father of drag racing among the enthusiasts of this sport. His illustrious career spanned 40 years and he racked up 144 titles at national events and 17 world championships. Garlits was also known for designing the cars he used to race in. Now, these cars fashioned by Garlits can be seen in the exhibits of his museum. The museum not only has Don Garlits' collection of famous dragsters, but also displays other renowned and classic race cars as well. However, the biggest attraction for the visitors is to catch the glimpse of Don Garlits himself and his wife Pat. The famous couple lives next door and the tourists at times catch a sight of him mowing the grass of his front lawn.
Silver Springs State Park
Silver Springs State Park is another favorite destination for both the locals here and for the tourists. The state park is named after the crystal clear natural spring that flows into the Silver River. The best attraction of this park is that the walking trail here runs along the spring and lets you walk right next to it. The same trail then leads you into the surrounding woods, or you can take a glass-bottomed boat ride to explore the rest of the park. Taking this boat ride is another fascinating experience as you can see the marine life through the glass bottom of the boat while sitting on your seat.
Ocala is located in the region that is commonly referred to as "Horse Country". This is because of the variety of horses that are bred in this region. The beauty of Ocala is difficult to put into words. It's a city of tall oak trees, dangling trellises of Spanish moss and miles of untainted nature. However, Ocala's freshwater streams, clean air and rolling hills catch the fancy of most people. It's true that the sights around here are so mesmeric that many locales of Ocala often get selected for major Hollywood productions.