West Palm Beach is the gorgeous and upscale jewel on the northern portion of the famed tri-county area of South Florida. With beautiful beaches and a variety of activities and entertainment options for people of any age, it's an ideal vacation destination.
In West Palm Beach, you can find a variety of things to do and see. Museums, parks, and picnics on the beach make for a fun way to spend a day. If you're visiting West Palm Beach with children, a visit to the Palm Beach Zoo is a good idea. However, if you really want a unique experience, head to Lion Country Safari where you can drive among the wild animals.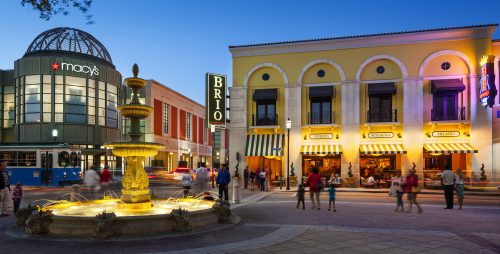 Get some shopping done on famed Clematis Street during the day. This historical district is bursting with fashionable boutiques. Plus, by night, it comes alive with fantastic restaurants, bars, and clubs that will have you loving life. From Cuban to Mexican to French cuisine and with plenty of wine bars and upper echelon choices, you can find the perfect place to dine in West Palm Beach.
There are no shortage of hotels and resorts in West Palm Beach either. There is something for every kind of budget and every kind of trip. From the most opulent of resorts with golfing and spas to simple hotels that won't break the bank, you'll find plenty of places where you can call home during your visit. There are hotels right on the beach, making for a blissful beach vacations and hotels that cater to a more romantic retreat for couples. Plus, there are hotels that provide a great place for families to stay.
List of Preferred Hotels in West Palm Beach Florida
The Chesterfield Palm Beach – Surrounded by palm-lined boulevards, we are just moments from Worth Avenue and white sandy beaches. Experience our exceptional hospitality, renowned traditional High Tea, old-world charm and beautiful, individually designed bedrooms and suites.
While each hotel is different, you'll find plenty with the kind of amenities you desire most from indoor and outdoor pools to ones with vibrant pool bars to make your vacation livelier. There are also many that provide activities for children so parents can get a break and enjoy the peacefulness of this beautiful area.
You'll find hotels that have on-site dining too so if you'd prefer to stay in, you can still enjoy a great meal. But if you're more adventurous, you'll still find many hotel choices in the heart of West Palm Beach that put you in the center of it all, from dining to entertainment to shopping and beyond.
West Palm Beach is a prime vacation destination because of everything it has to offer. Come discover why West Palm Beach is the place where everyone flocks to for an unforgettable vacation!