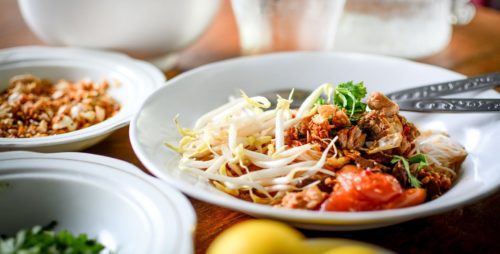 Great steaks, local seafood, Latin American flair and dishes from some of the finest chefs in the business are just a small sampling of what's available at Miami restaurants. As the cultural hub of South Florida, Miami restaurants represent the ethnic diversity of the area as well as the many treasures of the sea. No trip to Florida would be complete without enjoying some fresh seafood.
In addition to serving up some of the best dishes in the Sunshine State, restaurants in Miami offer a unique tropical atmosphere for an eclectic international crowd, especially in ritzy Miami Beach. If casual dining is more to your liking, fear not—there are plenty of down-to-earth eating establishments where the emphasis is on the flavor instead of a pricey bill. The following top 10 restaurants in Miami will give you a good idea of the culinary experiences that await you in this South Florida hotspot.
Top 9 Miami Florida Restaurants
Miami restaurants feature South Florida's diverse cultures and culinary traditions, from cattle country cuts of beef to fresh seafood, and citrus infused dishes combined with Caribbean influences, restaurants in Miami have it all.