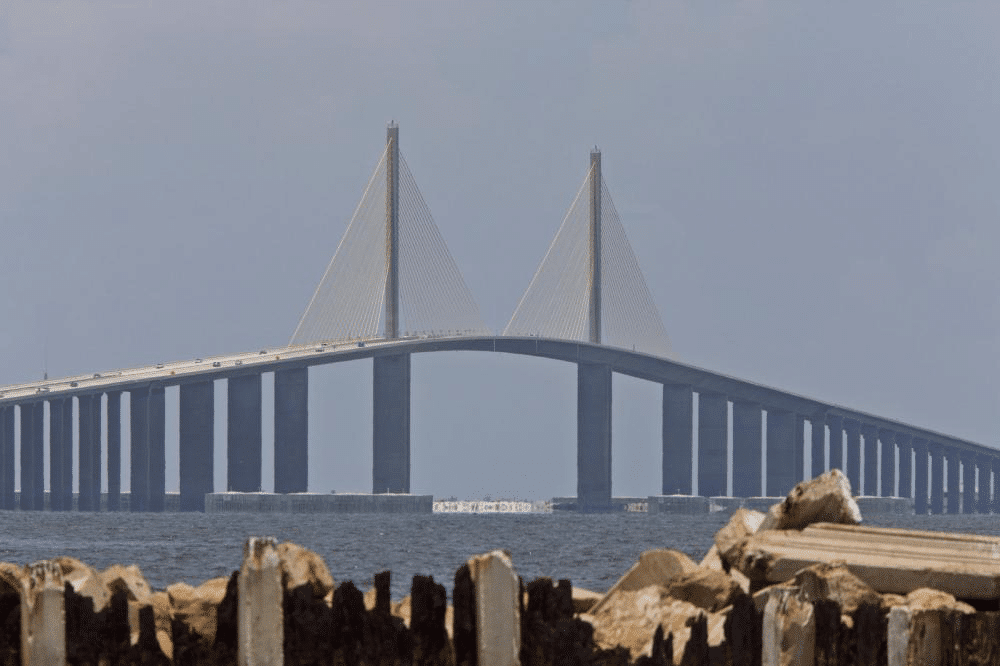 Tampa is one of the main Floridian cities located on Florida's west coast near the Gulf of Mexico. It is a major city not only because of its population, but also because of the number of tourists it hosts every year. The tropical state of Florida serves as an amazing host to tourists every year. In 2017, the governor of Florida, Rick Scott announced a record breaking influx of sixty million tourists in the state. And why shouldn't it be so, the Floridian cities offer a perfect eclectic blend of weather, food, modern tourist attractions and Cuban-Spanish influenced night life.
The city of Tampa is home to about 165 beaches and parks and has a significant inflow of tourists each year. Tampa also has archeological value attached to it. According to the archeological studies, Tampa Bay's shores were inhabited by indigenous tribes nearly a thousand years ago.
With its eccentrically vibrant yearly festivals, Tampa has to offer a range of exotic destinations. We'll discuss several eye-opening tourist spots that are unique to Tampa alone.
Busch Gardens
If you want to explore an adventurous and thrilling side of Tampa, you ought to visit Busch Gardens. This striking facility is stretched across 335 acres and is an African themed adventure and entertainment park. This family tourist spot hosts a variety of wild animals in their natural habitat, live music and thrill rides. The Serengeti Night Safari at Busch Gardens is another visual spectacle and another option of touring the Gardens.
Ybor City
The city of Tampa invites you to explore its center of Latin community. Ybor City is a one of its kind National Historic Landmark District that features art galleries, handicraft shops, and a variety of Spanish cafes and restaurants. The "Seventh Avenue" of the district known as "La Septima" has a range of buildings that are of incredible historical value. The most colorful aspect of the city is its bright yellow streetcars. Yes, you travel across the city in those streetcars. This historical ride costs you $5 only.
Tampa Theatre
Tampa Theatre is for pure art lovers and the admirers of foreign culture exhibitions. This luxurious and beautiful theatre was built in 1926 with a unique architectural blend from Italian Renaissance and Greek revival. Tampa Theatre features foreign and American classic films daily and also hosts other cultural events. Watching a classic movie in the theatre's historical setting virtually takes you back in time.
Apollo Beach
The warm waters of Tampa beach lures in the electric manatees that you'll love to see from the tidal walkway – an observation platform. You also get to see a variety of birds, plants and garden butterflies at the Manatee Viewing Center.
Lowry Park Zoo
The city of Tampa is a home or a sanctuary to magnificent animals that live in their natural habitat. Thousands of tourists flock in to see and feed these beautiful animals every day. Lowery Park Zoo in particular is home to two thousand animals that live in various exhibits like Free-Flight Aviaries, Primate World, Asian Gardens and Florida Wildlife Center. The best way to tour Lowery Park Zoo is to hire a ride of Safari Africa that takes you close enough to the tigers, manatees and giraffes. You'll love the 1:00 pm lunch with giraffes where you get to feed lettuce to these long-necked gentle creatures.
Tampa History Center
What's the point of touring a city without knowing its history? Tampa is particularly a city you should not tour without knowing its history that dates 12,000 years back. You can get familiar with Tampa's history at "Tampa History Center" and trace the rich ancestry of this city. Tampa History Center is a 60,000 square feet facility with a beautiful glass exterior and is located in Channelside District.
Colombia Restaurant
Visiting Tampa and not to going the nation's biggest and oldest Spanish restaurant in the Ybor City is a big mistake. Founded by a Cuban immigrant named Casimiro Hernandez in 1905, Colombia Restaurant started off as a small roadside café and now has a seating for 1600 people. Colombia Restaurant is world famous for hosting dinner shows, Spanish cuisines and its delectable Cuban sandwich.
The city of Tampa is situated on an inlet that reaches far into Florida's west coast. It's the courtesy of its location that it enjoys warm beach waters and sunny weather all the year around. Owing to the same fact Tampa provides a very hospitable habitat to numerous species of birds, fishes and wildlife animals. Tourists from around the world visit Tampa for its pirate and margarita festivals, its range of Spanish and Cuban cuisines and its fascinating history.
Visiting the city of Tampa requires efficient planning of your trip. Tampa is a heavenly city which sweeps you off your feet because it has so much to offer. A wise schedule to the best of your taste will make your vacation in Tampa worth cherishing all your life.