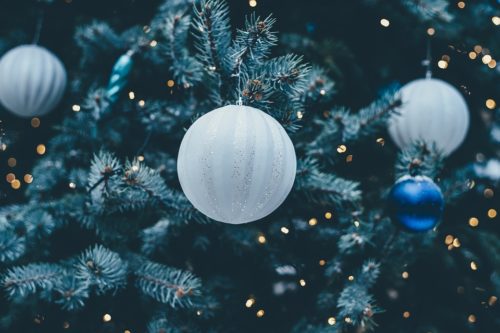 When do you get into the festive spirit? Some people are already thinking about Christmas and all its magic, as the giving of gifts and decorating the family tree. But for others Christmas is miles away, locked in a ribbon tied box at the back of their brain and due to open in December. If you are the first type of person then get ready for some festive fun because Santa's Enchanted Forest in Miami opens 1 November!
Open November 1st – January 6th, 2019, from 5 pm until Midnight and extended hours on peak nights, weekends and Christmas Day.
What to Expect
The 36th year of Santa's Enchanting Forest is surely going to dazzle the whole family with its many colorful and twinkling illuminations, adrenaline pumping and magical fairground rides, lots of tasty sugary snacks and of course a special appearance by Santa Claus himself. If you think that you and your kids will love Santa's Enchanting Forest discover the best route to get there now.
Rides and Attractions at Santa's Enchanted Forest
There are so many rides operating this year that there will be something for everyone. For the younger children, over 36 inches tall, visit the Christmas Train, Merry Go Round, and Rock n Roll Fun House. The family can have fun together riding the Polar Express, Crazy Mouse and daring to enter the Haunted House. For those over 54 inches tall inject some adrenaline into your Christmas fun and experience the thrill of the fast-moving Windstorm and Giant Frisbee, plus the heart thumping Mega Drop.
If rides aren't your thing and you prefer the calmer but exhilarating attractions then there is still plenty of things for you to enjoy. This year Santa's Enchanting Forest will have such holiday delights as Christmas Karaoke, a Miniature Christmas village to admire, and South Florida's Tallest Christmas Tree. There is also a mechanical bull, climbing wall, children's maze, face-painting, and water gun races, plus so much more. There is so much to see and do that you will probably run out of time before completing everything, so make sure you do your favorite things first!
Santa's Enchanted Forest Shows
Not content with roller coasters, fairground stalls, and interactive fun? Then allocate time to see some of the many incredible shows that will be occurring. Alongside two circus related shows there will be a magician, a basketball display, a motorcycle globe of death and a freestyle motocross thrill show.
Santa's Enchanted Forest 2018 is so jam-packed with a wide range of entertaining activities that it is going to be one of the unmissable festive events in Florida!
How to buy tickets
In the Christmas mood now? Then this is how you can get your tickets. Tickets should be purchased online, prior to arrival, to guarantee entry. Although there is a ticket office on site.
For unlimited park admission (ideal for local residents), invest in the 'Early Elf' Season Pass. These pre-season tickets offer a 30% discount when bought before the opening day 1 November. And includes ALL carnival rides, shows, and parking, plus exclusive perks throughout the season, which ends on 6 January 2019. Prices start at $35.43 for Children and $46.26 for Adults, (not including tax).
For a non-local, a single day pass may be a better option for your adventure into the Christmas wonderland. Tickets are $26.17 per child and $34.58 per Adult. There are also discounts available for seniors, groups and military personnel, click here for more information.