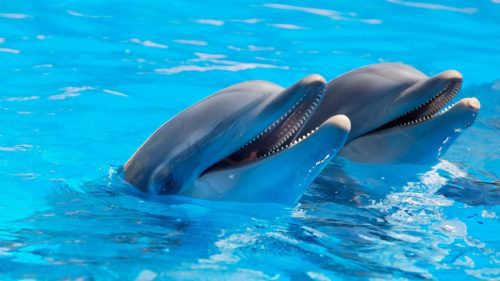 Have you heard of Palm Coast or the Flagler Beaches? Many people stick to the more famous cities when they visit Florida like, Orlando, Miami, and Tampa. But the wonderful state of Florida has many other exciting, relaxing and beautiful cities for you to explore. One of them is the Palm Coast and Flagler Beaches area. It is located on the North East Coast of Florida, between Jacksonville and Orlando.
If you are looking for a new location to explore keep reading because the Palm Coast and Flagler Beaches could be your next perfect vacation destination.
How to get there
The closest airport to Palm Coast is the Northeast Regional Airport (UST) and is just 36 miles from the city center. It has many domestic flights so getting there shouldn't be difficult. Alternatively, if you live outside of the USA, the closest international airport is only 37 miles away and that is Daytona Beach International Airport.
Why visit Palm Coast and Flagler Beaches, Florida?
1) Incredible Outdoor Adventure
Palm Coast is a great city to get in touch with the great outdoors and enjoy the fresh air. With a variety of facilities, you can learn to ride horseback, have a family day biking, explore the waters kayaking, improve your surfing skills and even relax for the afternoon fishing.
2) Fall in Love with Animals
While you are adventuring outside you have a good chance of spotting Atlantic Bottlenose Dolphins and Manatees. Make sure you also look up because the sky may also hold some treats. If you are lucky, you will see the country's official national bird the Bald Eagle. If you have an affection for dolphins visit the educational facility of Marineland. Here you can spend the entire day watching the dolphin residents swim, eat and play.
3) Tremendous Fresh Food
If you love fish and seafood the quality of food in Palm Coast, is an excellent reason to visit. You can be enjoying the local catch within hours of it leaving the water. You will have a variety of fish to choose from at the Flagler Fish Company. Plus, shrimp, crab, and oysters at other restaurants dotted around the city. Check out JT's Seafood Shack for quick and tasty seafood treat, as well as the Golden Lion Cafe and The Island Grille.
4) Time Travel
One of the highlights of Palm Coast is the Florida Agricultural Museum. They offer an incredible 2-hour tour which gives you the opportunity to see what life was like on a farm in the 1880's. Its only open Wednesday – Saturday, so plan accordingly. Otherwise, you will miss out on feeding the cute chickens, learning how clothes were washed pre-machines and also experiencing the 'Florida's Black Cowboy' exhibit, which is unmissable.
5) Excellent Accommodation
The final reason to visit Palm Coast and Flagler Beaches is that you can stay in updated refurbished luxury. In 2017, the Hammock Beach Resort completed luxurious renovations. Now, you can indulge in an elegant room and have access to a private beach, a golf pro designed golf course and an exciting water park. If you prefer a relaxing vacation consider the White Orchid Inn and Spa, it has a variety of pampering packages available for their guests.
With 5 great reasons to visit this lesser-known part of Florida, we hope it makes it onto your vacation list and that you get to experience it first hand soon.