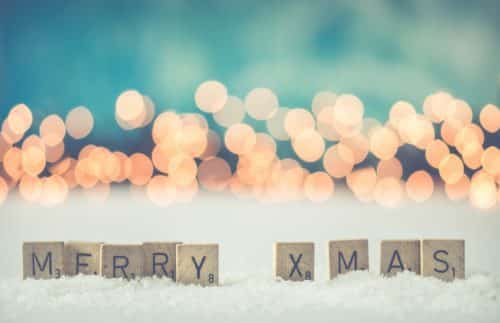 The festive season has officially arrived in the wonderful city of Jacksonville. Be as sociable as you wish this December, the city is holding an eclectic selection of entertaining events, across the city. Continue reading to find the perfect activity, for you, your family and your friends.
WinterFEST at Adventure Landing
For an enchanting festival visit the Winter Fest being held at Adventure Landing near Jacksonville Beach. The fun started on November 16th and continues until January 7th. You can get into the Christmas spirit by ice skating, decorating cookies, playing reindeer games and more. Each activity has a ticket admission and tickets can be bought individually or in bulk. 10 activity tickets cost $15. Alternatively, you can purchase an individual package deal ($18.99) or a family package ($55). Packages include ice skating admission, activity tickets and access to a game of Mini Golf, a Go-Karting race or a game of Laser Tag. Click here to find out more.
Deck the Chairs
Visit the beach this December to admire the many American Red Cross lifeguard chairs, which will be colorfully decorated and decked in spectacular lights from November 23rd for Deck the Chairs. They will be on display until January 1st. This delightful and well-attended exhibit will be lit daily from 5 p.m. until 1 a.m. If you visit during the weekends you can enjoy the 'Create Joy' light show at 7 p.m. each Friday, Saturday, and Sunday until 2019.
Go Tuk'n Ugly Sweater Pub Crawl
For those over the age of 21, put on your ugliest Christmas Jumper for an evening pub crawl. On December 5th from 5 p.m., the party will get started at The Ritz Bar & Brix Tap House. For $20 you can dance the night away in a silent disco with cocktail samples, shots and drink specials. Plus, a sweater competition and raffle.
Jacksonville Zoo and Gardens
The 7th annual ZOOLightsfestive event is nearly here. If you love animals and beautiful lights this is the place to be.  Jacksonville Zoo will be having an exclusive  VIP illumination ceremony on December 6th, 5:30 p.m. to 8 p.m. Click here to buy your tickets. The lights will then be available for viewing by the public from 7-9 December and December 14 to 5 January from 6 pm.
Florida Theatre, 128 East Forsyth Street
The local theatre will be putting on some fun festive shows throughout December. On the 7th and 8th, you can enjoy one of the most popular ballet performers, The Nutcracker, performed by the community dancers. If you love acapella music check out 'A Christmas with Rockapella.'  If you have children, visit the theatre to meet Santa and watch the Christmas classic Home Alone. The event is free, for everyone who donates non-perishable or canned food.
If you love Christmas and want to do even more Christmassy activities, you must try out a few of these:
If you prefer the celebrations of New Year's Eve, there are 2 fun events to choose from to sing, drink, and dance into 2019. They are the city's public New Year's Eve Celebration and the orchestra concert 'New Year's from Vienna' presented by Courtney Lewis and the Jacksonville Symphony. The after party is optional. You need to buy tickets in advance for both events.