Calling all food lovers and amateur historians!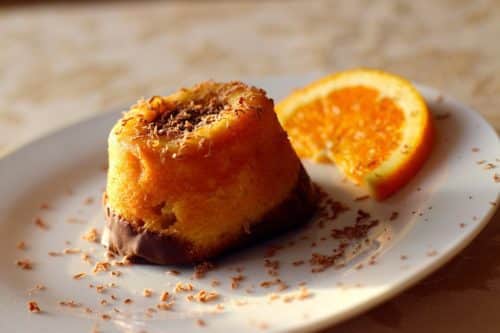 Launched in 2011, the popular Taste History Culinary Tour has four remaining tour dates on this year's festive calendar. Are you free to attend any? If not, clear your schedule because you are not going to want to miss this. The four remaining dates and locations are:
Saturday, December 8, 2018 – Lake Worth
Saturday, December 15, 2018 – Delray Beach & Boynton Beach
Wednesday, December 19, 2018 – Extra Date added for holidays featuring Delray Beach, Boynton Beach, Lake Worth & West Palm Beach
Saturday, December 22, 2018 – Delray Beach & Boynton Beach
What to expect at the Taste History Culinary Tour?
In a nutshell, this combined bus and walking tour, showcases the culinary culture of Florida, within Palm Beach County. Whether you're a Florida resident or a visitor you will discover something you didn't know about and taste something new, all the while being entertained. You will visit local eateries, deli's and bakeries to learn about and taste some of Palm Beaches favorite treats. Also, within the up and coming artistic neighborhoods you will explore the history of Florida through art and architecture.
The tour, created by 'Museum of Lifestyle & Fashion History' has taken key elements from what UNESCO has identified as 'Intangible Cultural Heritage' to build a tour that is educational and protective of the area. Now, it's up to you to get involved and attend the programme.
For more information about the content and accolades of the tour click here, to see the official poster advertising the Taste History Culinary Tour.
How to Attend this Food Event
To attend one of the remaining dates, visit TasteHistoryCulinaryTours.org to purchase your tickets in advance. Prices range from $50 – $60 for those over the age of 14 and people younger can attend for free. However, there is a limit of 5 children per paying adult.
If you are unable to attend the above tastes, contact 561-638-8277 or email Tour@TasteHistoryCulinaryTours.org to discuss the logistics of a private tour.
Reviews
The non-profit tour started in 2011 and has grown in popularity each and every year. It is the first event of its kind in the Palm Beach area. If you are unsure about going, we hope these testimonials will help convince you because if you are a foodie, you will have a great day.
"Culinary Tours Offer Delicious Diversity"– Boca Raton Observer Magazine
'Take A Bite Out of History"– Palm Beach Illustrated Magazine
"A bite of local flavor garnished with culture and history"– Florida Food & Farm Magazine
"History has never been so delicious…"– Florida Travel + Life Magazine
"History buffs and foodies unite" – Palm Beach Gardens Lifestyle Magazine
To find out more about the Taste History Culinary Tour connect with them and their fans on social media like Facebook and Twitter. If you want to see images from the event visit Instagram.
Discover more by reading 'Experience Food Tours in Palm Beach County.'