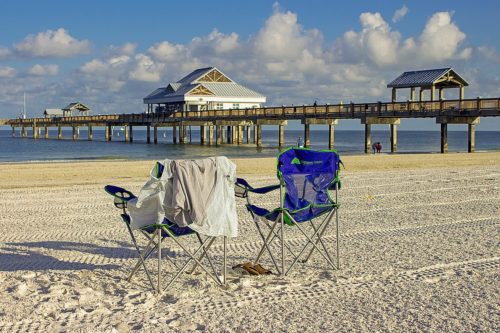 The nice thing about visiting Tampa, Florida is this is a city where you can see and do many things without needing to spend a single dime. The sun also shines all year round and the warm temperatures mean there is plenty of free things to see and do within the city.
At the same time, there are also plenty of free places to visit where you can enjoy some nice indoor attractions. Here is a list of 10 free things to do in Tampa, Florida and it has something for everyone.
The J.C. Newman Cigar Company
At the head of the list of free things to do in Tampa is visit Americas oldest family owned premier cigar maker, the J. C. Newman Cigar Company. It began in 1895 with the first rolled cigar.
Tampa Firefighters Museum
This outstanding museum lies in downtown Tampa and has been there ever since it was built in the year 1911. It serves as a tribute to the brave firefighters who have put out many blazes in Tampa, Florida. The Tampa Firefighters Museum is a great place to learn about the emergency services and the history f the city from a different point of view.
Lettuce Lake Regional Park
This wonderful park lies next to the Hillsborough River and is just a half hour drive from downtown Tampa. Its pristine and untouched beauty makes it a must-see attraction in Tampa. The Lettuce Lake Regional Park is open from 8 am every morning until 7pm in Spring/Summer and 8pm Autumn/Winter.
Yuengling Brewing Company
When in Tampa, you should make it a point to visit this free attraction as it is the perfect option for those who want to enjoy a nice afternoon outing in Tampa. It is known for creating the oldest beer in America. Visit the Yuengling Brewing Company to learn, experience and taste of this delicious beverage.
Ben T. Davis Beach
Nothing beats spending some free time on the beach in Tampa. Ben T. Davis Beach is not only very beautiful but its calm waters are perfect for cooling off on a hot day in Tampa. This also happens to be the oldest beach in Tampa. Pack your swimsuit and head to the Courtney Campbell Causeway.
Manatee Viewing Center
If you want to see some graceful Manatee for free, then this is the attraction for you in Tampa. The Manatee Viewing Center is an especially great place to visit, in winter , because when the temperature falls the manatee flock towards the hot waters of the Tampa Bay power plant. This special attraction, great for families, is open from Nov. 1 through to April 15.
Fourth Friday Tampa
The fourth Friday of each month, you should take advantage of Tampa's customary free activities and free access to the city's cultural and historic attractions. To find out which attractions participate in this event and how to join, click here.
Ybor City Visitor Center
When in downtown Tampa, make sure you take full advantage of this free offering. The Ybor City Visitor Center is ideal for exploring some quaint neighbourhoods in the city and collecting your Tampa souvenir.
Bayshore Boulevard
It may come as a complete surprise to you but this sidewalk happens to be one of the best attractions in Tampa. The sidewalk is special and unique, it runs from Macdill Air Force base to the downtown area of the city.
Tampa Riverwalk
Continue your free exploration in the downtown riverfront area of Tampa, with this not to be missed attraction. It makes sense for you to start your riverwalk adventure from the Stratz Center for Performing Arts. Along the way, you will pass some great attractions in downtown Tampa including places like the Tampa Museum of Art and the Convention Center as well as Curtis Hixon Park.
This list, just goes to show that days of fun can be had in Tampa, Florida and it won't break the bank.