When you think of Miami, you probably think of tanned bodies on the beach or that Will Smith song from the 1990s. Have you ever thought of the Miami food scene though?
Just like every city, there are iconic dishes that Miami offers up to locals and visiting patrons. Ask anyone from Miami what foods they miss, and you'll likely hear something from this list. You might need to find a Miami realtor because after you try these dishes, you'll never want to leave.
Stone Crab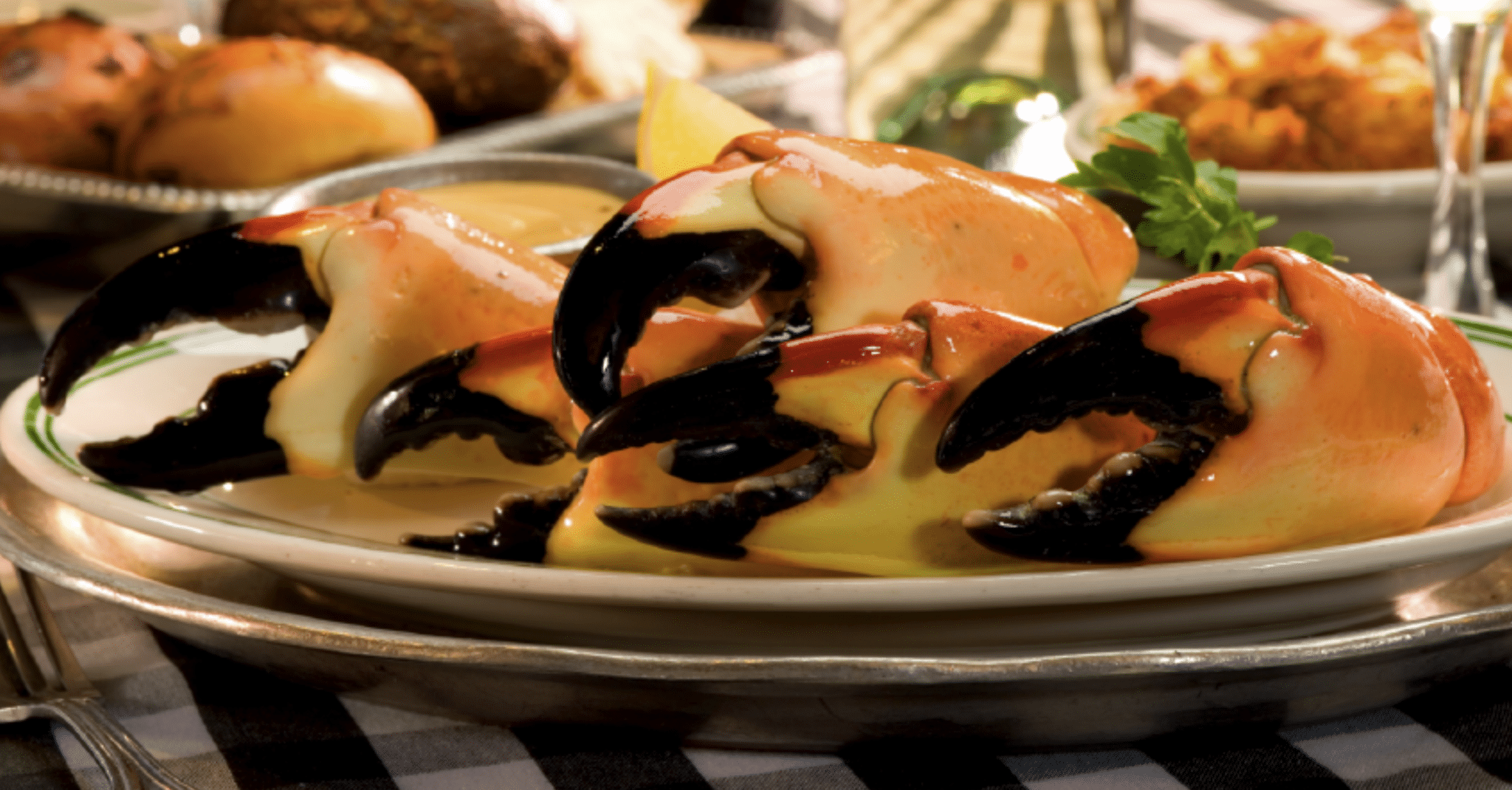 Another seafood delicacy that's popular in Florida is the stone crab. Rather than being served a plate of hot, long legs that you'll painstakingly crack open for their juicy meat, you'll find a plate of enormous crab claws that come chilled and already cracked open. Stone crab is available in other versions, like crab cakes and bisque. There's a pretty strong consensus that Joe's Stone Crab is the place to enjoy stone crab. This restaurant has been open for over 100 years, so they must be doing something right. You'll have an option to dip your crab into classic butter or their famous mustard sauce.
Ceviche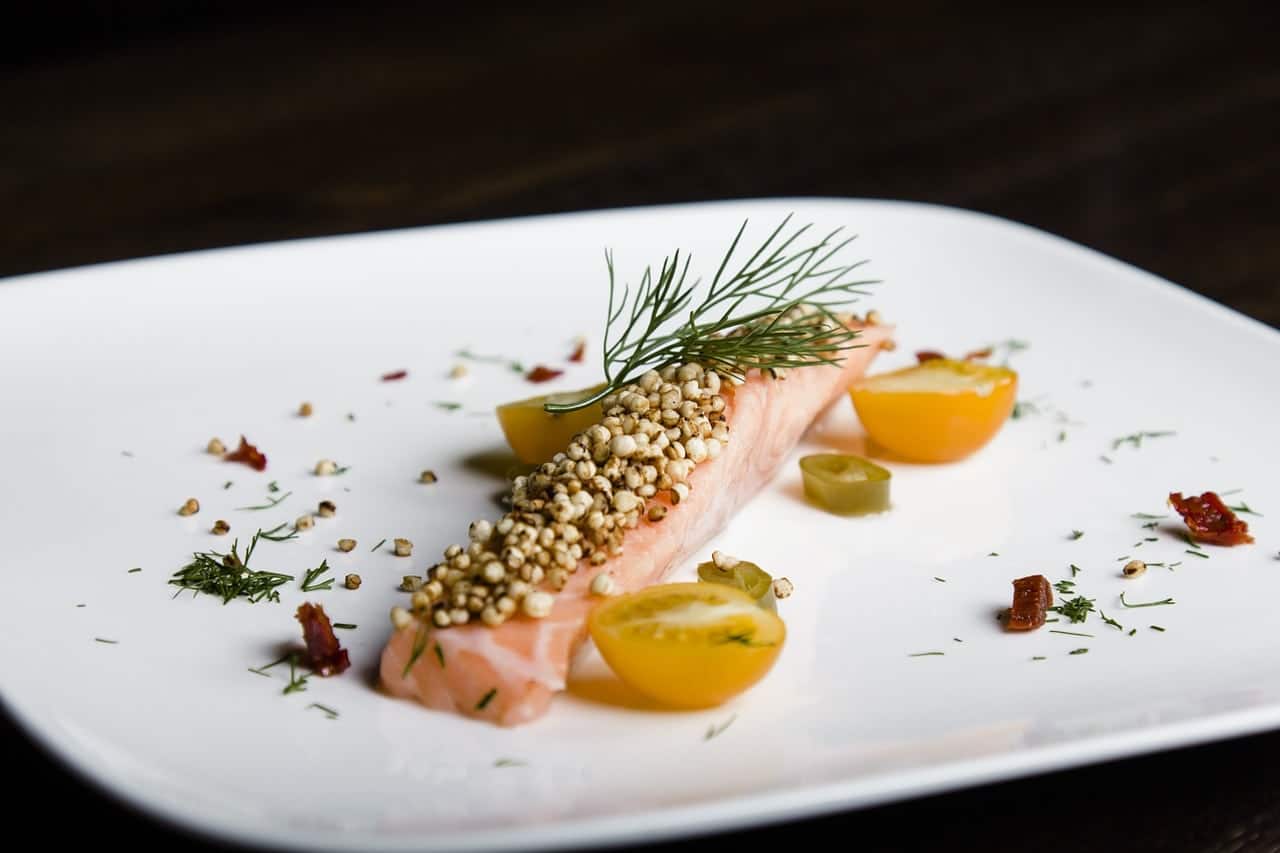 Being so near the ocean, it's no surprise that ceviche is a staple in Miami and it's everywhere. Be aware! If you've never had ceviche before, be prepared to receive a bowl of raw fish. This dish is popular during warm months because it's refreshing and flavorful.  If it comes from the sea, it can be made into ceviche. You'll find ceviche offered with varying amounts of heat and different pairings. Ceviche gets its additional flavor from citrus juices, vegetables, and other spices.
Cinnamon Rolls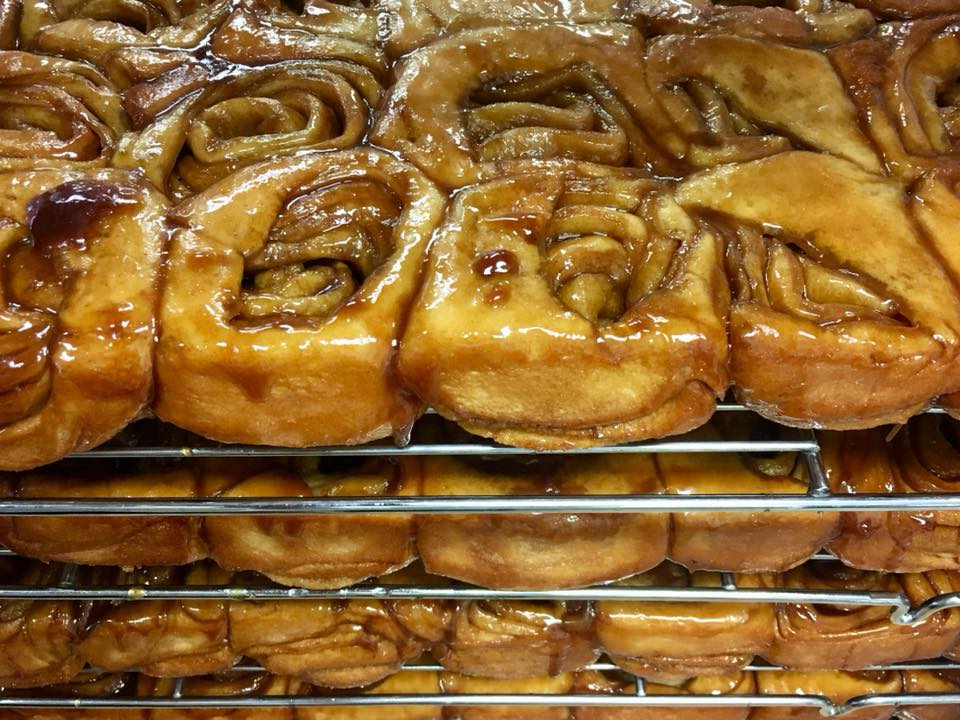 These aren't just any cinnamon rolls. Miamians will wait in line for hours just to get a cinnamon roll from Knaus Berry Farm. Frequent visitors recommend grabbing a milkshake to enjoy while you wait in line for your roll. If you're planning to hit this hot spot, plan accordingly. They are closed during the summer and reopen each fall.
Croquetas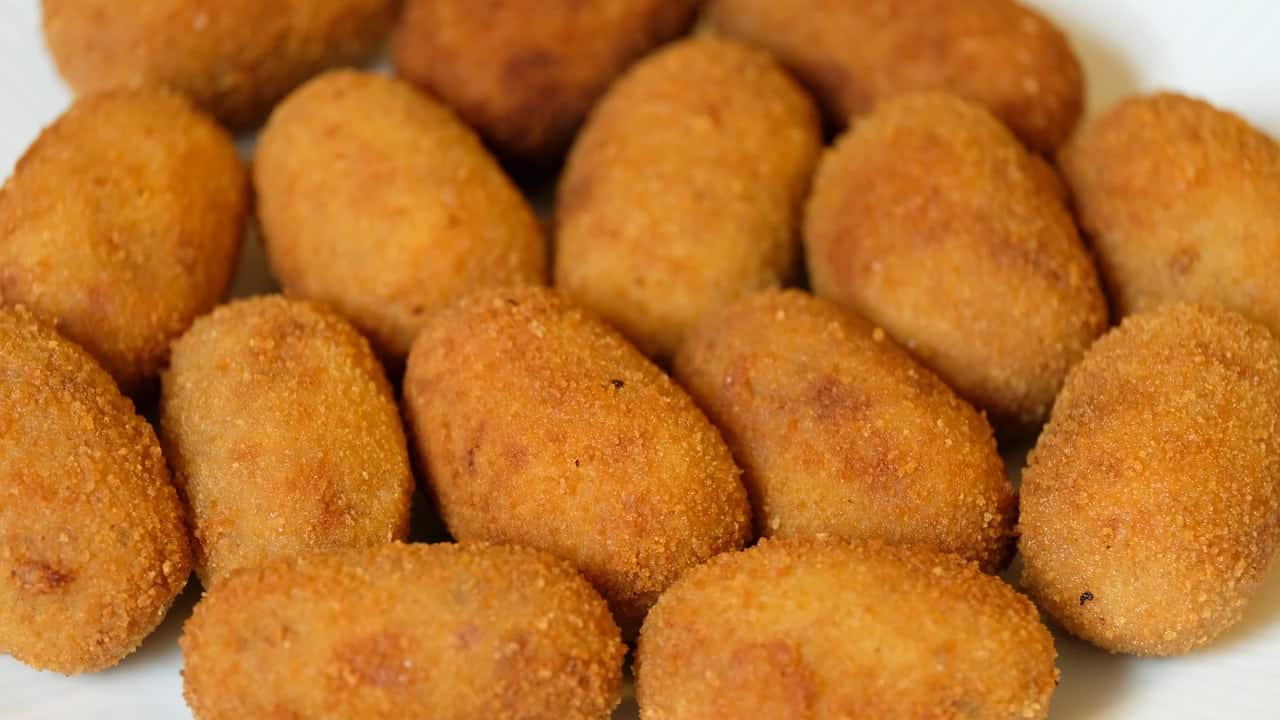 Imagine a ham and cheese sandwich, but instead of bread, it's mashed together with potato, breaded, and fried into a cylinder. These delectable table bites are everywhere in Miami, and there are lots of varieties to choose from. You can get a croqueta made with chicken, beef, crab, or pretty much any type of meat you can think of. Croquetas can be dipped in pretty much any sauce you please or squeeze a little lime before you chow down.
Chicharrón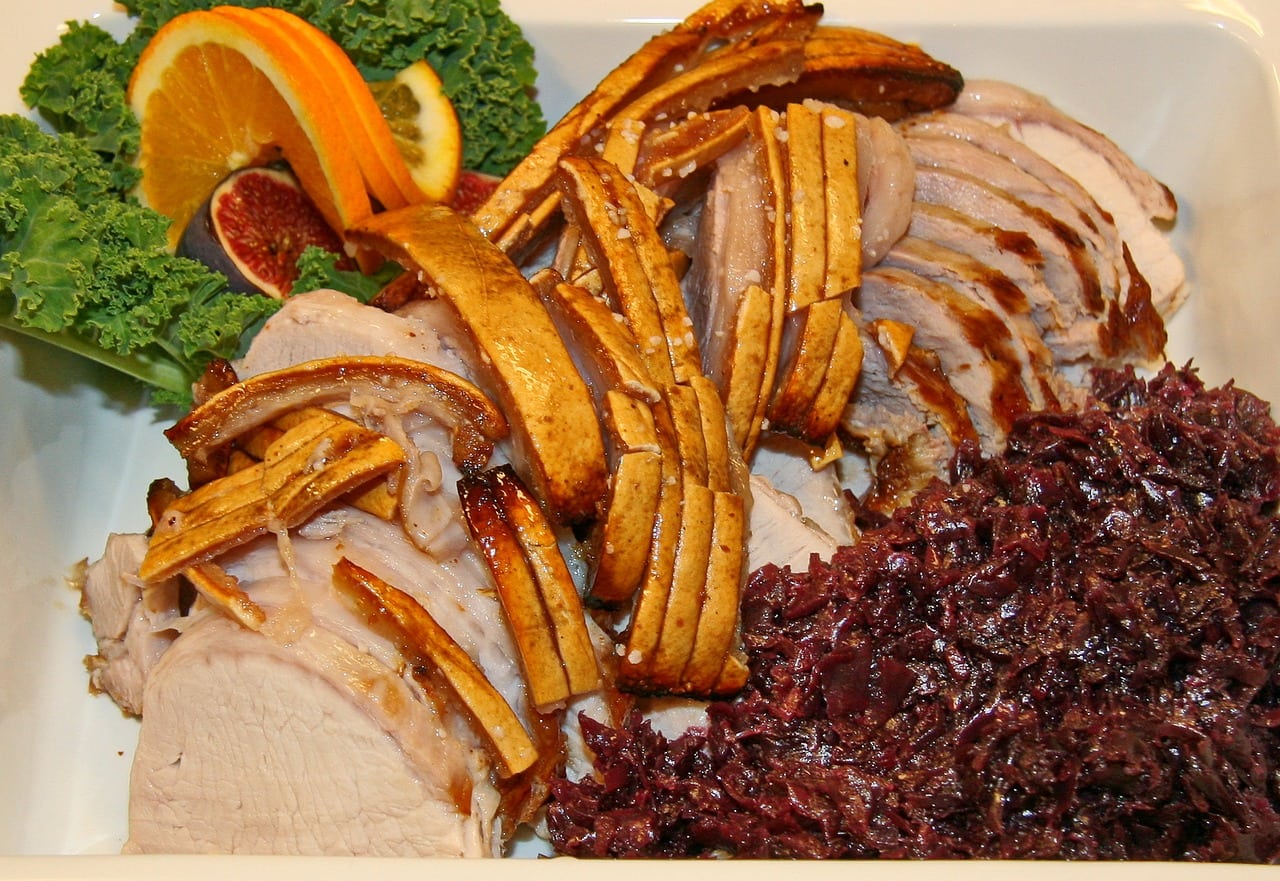 If you thought bacon was good, you haven't tried chicharron yet. These fried pork skins are so simple and hard to put down once you've started munching on them. Their saltiness makes them super savory. Enjoy them alone or inside a taco.
Arepas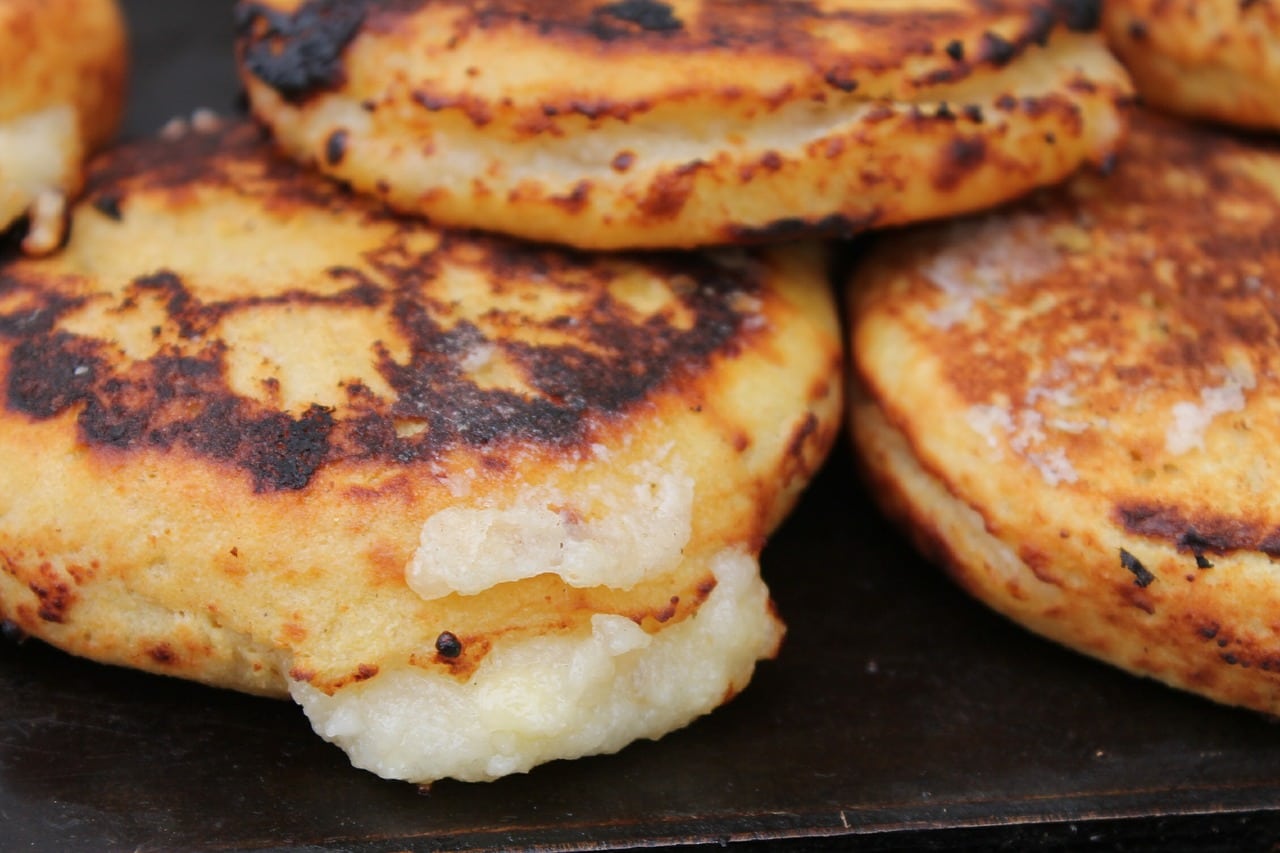 Arepas are somewhere between a pancake and an English muffin. Made from a maize-like dough, you'll likely find then stuffed with some sort of meat, cheese, and vegetable. Pulled pork, cheese, and avocado is a favorite combination in Miami. Don't be afraid to enjoy the biscuit-like arepa by itself if you wish.