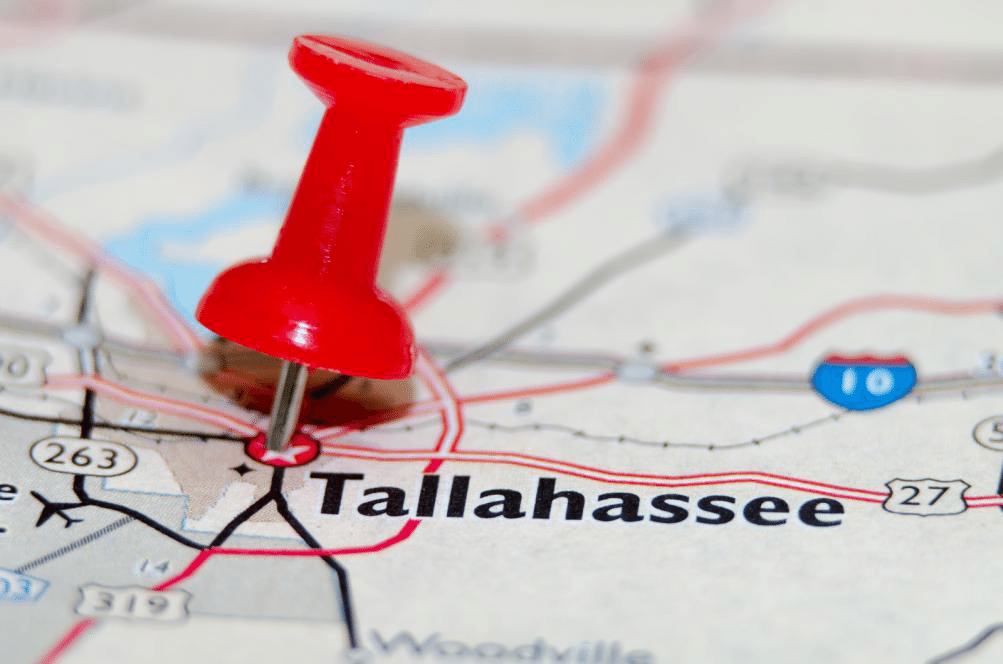 Tallahassee is the capital of the U.S. state Florida. It's the seventh largest city and the main junction of trade and agriculture in Florida. Tallahassee is the home to some of the best ranked universities of the United States, including Florida State University and Florida A&M University. This 126th largest city in United States has a student population of more than 70,000.
The beauty of Tallahassee is defined by its refined and hospitable Southern manners, beautiful oak canopied roads, rolling hills and plantation homes. From all the many things that Tallahassee has to offer, we'll discuss some of the must-visit places and things to do while you're visiting this amazing city of jazz, sunshine and fine Southern dining.
Capitol Museum
For people who are interested in politics, a trip to "Florida Historic State Capitol Museum" is a must. This museum is located in the "Historical Capitol Building" which was built in 1845 and has been restored a couple of times since then. You can visit the Governor's office, the House of Representatives, and as well as the Supreme Court. The things that attracts the most is the collection of more than 250 antiques that are on display including vintage photos and hands-on exhibits from which you can get to know the history of this city.
Mission San Luis de Apalachee
This is a 1633 Spanish Franciscan mission building that is located in what once was a historical Apalachee Province. Though the remains of this province were destroyed, but some of them still exist due to an extensive restoration project. The historical buildings that remain include the fort of province, a church, a Spanish house and several other smaller constructions. There is an exhibit which displays artifacts which date back 300 years. These artifacts give you a glimpse of how life must have been that many years ago in this province.
Alfred B. Maclay Gardens State Park  
If you want to explore the flora of Tallahassee then "Alfred B. Maclay Gardens State Park" is the place for you. One of the most extraordinary botanical gardens of the world, this State Park stretches to over a whooping 1,176 acres of land. These gardens also have a range of historical buildings that are from the time when these gardens were first established back in 1823. Aside from getting a tour through these lush gardens you can hike, cycle and also fish here.
Tallahassee Automobile Museum
This museum that stretches to more than 100,000 square feet showcases a collection of vintage cars. The interesting fact is that all these cars in this exquisite collection are actually donations. There are more than 140 kinds of automobiles that are on the display here including the original gems like the funeral hearse that carried the dead body of Abraham Lincoln. Moreover, this grand collection also comprises of three versions of Batmobile.
Bradfordville Blues Club
Being a Southern state, Tallahassee has some of the best Blues clubs in the United States. If Blues are what you're into, then a visit to "Bradfordville Blues Club" should not be missed by you. The place features live performances from some of the very best Blues musicians in Florida. The best feature of this Blues club is its setting. The club is located amidst cornfields and oak trees. This gives the club a rural and retro ambience that goes with the Blues.
Tallahassee Museum of History and Natural Science
This museum has a centered focus on the protection and preservation of environment. This museum includes a zoo and other buildings of historical significance. The best place here is the "Big Ben Farm" which takes you back in time to 1800s. You can see how farming was done and what farming life used to be like in 1800s. The zoo here is a home to a wide variety of endangered animals like deer, bears, red wolves and panthers.
St. Marks Historic Railroad State Trail
This happens to be the oldest trail in Florida that runs along the former railway line taking you from Tallahassee to St. Marks. The trail is of 16 miles and is paved so you can walk, cycle and even skate while you pass through breathtaking scenery of farms and forests like "Lake Talquin State Forest". One of the animal refuges you pass by is "St. Marks National Wildlife Refuge". It's the oldest wildlife refuge in the U.S. and reflects upon the exotic plant life of the Gulf of Mexico with marsh lands, creeks and estuaries that further contribute to the value of this refuge.
Tallahassee offers a little bit of everything ranging from its gorgeous sceneries to its unique flora and fauna in exemplary wildlife reserves and animal refuges. A sunny vacation in the city of Tallahassee certainly is a memorable journey that takes you through a collection of vintage cars and houses, plantations, forests and the immensely popular Blues clubs that you'll never be able to forget.