This city in Florida got its name when Peter Demens, a Russian immigrant who brought railway industry to this land, won a coin toss bet and named the land after his home town Saint Petersburg, Russia.
St. Petersburg enjoys a very unique location. The city is located on a peninsula between Gulf of Mexico and Tampa Bay, and this makes it a heaven for boating, sailing and fishing.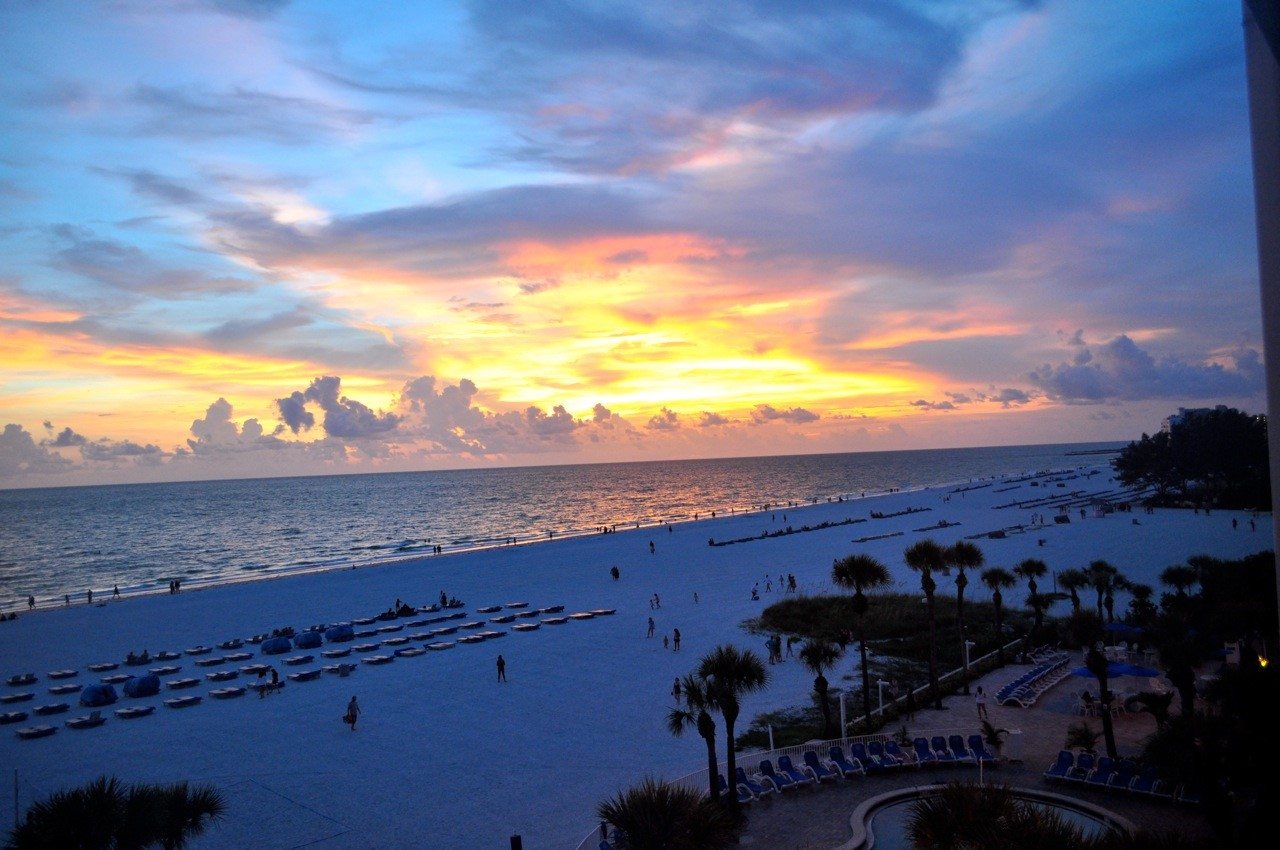 The tourism in St. Petersburg is a money printing industry. The city is never out of options for tourists who visit the city every year in big numbers. It's somewhat impossible to narrow down the tourism spots of the city, but we've given it a shot by highlighting some of the most beloved destinations that tourists can't resist to visit.
Fort De Soto Park
Covering five small Floridian islands and spread over 1,136 acres, Fort De Soto Park is situated right at the mouth of Tampa Bay. The park alone hosts more than 2.7 million tourists every year.
This exquisite park has a waterfront that spreads seven miles, two fishing piers, a wonderful skating and hiking trail that runs along for four miles, camping grounds and a historical fort. What you cannot miss is the opportunity to climb the fort stairs to catch a view of "Sunshine Skyway Bridge" which happens to be one of the world's longest cable suspended bridges.
If you're interested in historical sightseeing then visit the Quartermaster Museum to learn about the fort's history that dates back to Spanish-American wars. If that's not enough for you then you can go to the North Beach that is included in the park where you can fish, kayak, sail, boat and collect seashells.
Saturday Morning Market
As the name suggests it is a perfect place to be on Saturdays to buy fresh food and a gift or two.
In St. Petersburg downtown every Saturday this market is organized and you get the opportunity to select from more than fifteen ready-to-eat international cuisines. The incredibly mouthwatering food variety ranges from Irish pies to Jamaican patties. There is an arrangement of live music being played at the center and the place offers completely wild entertainment with magicians and balloon artists spread throughout the market. This market is located in Al Lang Field parking lot and is open only from 9am to 2pm.
Sunken Gardens
This exotic tourist destination in downtown St. Petersburg is a 100 years old botanical garden that has a collection of more than 50,000 species of plant kingdom and as well as a variety of exotic birds. You can walk on the paved pathways that make it easier for you to explore the gardens which include fancy wedding gardens, wishing well and Japanese gardens.
Chihuly Collection
Dale Chihuly is an American artist whose intricate art using glass and stone is globally renowned. This Chihuly Collection is a waterfront display for this amazing artist's work. This display is spread over a 10,000 square foot building located on Beach Drive. The entrance alone leaves the visitors openmouthed as it is dominated by the signature Chihuly art piece – a 20 foot sculpture made up of cerise-colored rocks with its insides brimming with flawless glasswork.
The Mahaffey Theatre
The Mahaffey Theatre is considered to be the "Cultural Jewel". Located in the very heart of St. Petersburg downtown this high-end theatre only allows elite national and international musical artists like "Florida Orchestra" to grace its stage. This magnificent theatre has a seating capacity of 2,031 visitors, and even the least expensive seats available have terrific view of the stage and acoustics.
Dalí Museum
If you've never been to Spain to admire the work of Salvador Dalí's art then you can visit this waterfront facility to see the largest collect of Salvador Dalí outside of Spain. The museum building is just as mind blowing as the masterpieces of the artist displayed inside it. Some of the famous art pieces include "Glass Enigma" which is made up of 1,062 neatly cut glass triangles. This world class artwork is visible from the outside even. You'll love spending some quality hours here admiring the surrealism of art that ranges from watercolors to sculptures.
Museum of Fine Arts
The museum is famous for exhibiting the art of painters like Monet and Renoir. Museum of Fine Arts allows you to explore the civilization art that dates back to 4,500 years. The museum features a sculpture garden and Steuben glasswork gallery. Other events like designer fashion shows and stuffed animal nights make the visits to the museum more worthwhile.
There is no shortage of things that can be done in St. Petersburg, also known as "The Sunshine City". From award winning beaches like "St. Pete Beach" to astonishing museums, the city offers a perfect and unique blend of cultural arts and outdoor attractions. The city is brought to life by its energetic downtown nightlife and a plethora of cultural and modern events that make the city a highly sought after destination in holiday seasons.