When most people think of the Florida Keys, they first think of Key West. While Key West is certainly a place to put on your bucket list, you'll be missing out on so many special things if you don't stop and smell the roses in Marathon.
You'll find Marathon halfway between Key Largo and Ke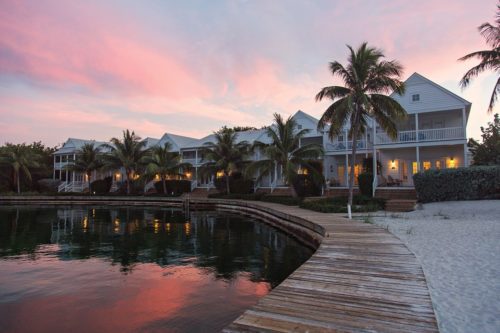 y West as you head south down US-1. Don't rush through the Florida Keys! There's so much to see and do, especially in Marathon. Here are our favorites!
Dolphin Research Center
Get closer to dolphins and learn more about these majestic sea creatures. This 90,000-square-foot area of saltwater lagoons is the perfect place to see these stunning animals in their natural habitat.
Crane Point
This non-profit natural history museum, nature center, and nature trail have so many things to explore. The museum is a fascinating exploration of the early settlement of the Florida Keys and includes archaic artifacts. The nature trails hold something special to see for everyone, including a butterfly meadow. Tour the Adderley House, the oldest house in the Keys (excluding Key West of course). Plus, you can take guided tours or paddleboard and kayak tours too.
The Turtle Hospital
Come see the sea turtles at this rehab facility. In order to guarantee an experience, you should make reservations as it's a very popular activity among both tourists and locals and space is limited. For 90 minutes, you learn all about sea turtles and how this hospital helps them. At the end, you get a chance to feed the sea turtles too for an unforgettable experience.
Curry Hammock State Park
Love getting out in nature? Then don't miss stopping at this state park. You can kayak, paddleboard, windsurf or kiteboard, plus many other activities like fishing and hiking. Want to stay overnight? There's a 28-site campground though you'll need to make reservations to secure your spot. If you want to enjoy the day here participating in activities, you can bring your own equipment or pop by the ranger station for rentals. Not sure what to do? Sign up for a ranger-led activity to get in touch with Floridian nature!
Florida Keys Aquarium Encounters
And finally, one of the most exciting places in Marathon is this marine life facility. It's more than just an aquarium. You can truly customize the experience to fit your needs. Little ones will love the touch tanks while adults and bigger children will love the chance to snorkel or even dive. You can feed the marine animals, learn more on the tours or even explore deeper with encounter packages. These allow you to snorkel in a reef, swim with stingrays, or even get up close and personal with sharks for an additional fee.
Don't just pass through Marathon! Make it a stop on your itinerary when visiting the Florida Keys!