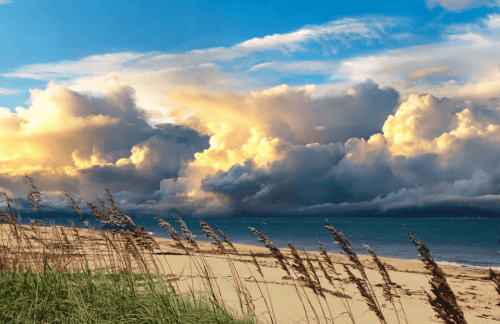 Vero Beach is a city in Indian River County of Florida with a small population of fewer than 17,000 people. With a humid subtropical climate and sunny winters, Vero Beach makes an ideal tourist destination where you can enjoy the sun and the beaches throughout the year.
The city has a historically valued downtown area that has an eclectic array of shops, restaurants and many places that have made it to the National Register of Historic Places. Vero Beach is famous for its cultural tourism attractions and its brilliantly thriving love for arts. Moreover, you can name any water sport and it is here for you to indulge in.
We've listed down some of the best things you should make sure you do when you're in Vero Beach for a holiday or a weekend.
Pelican Island National Wildlife Refuge
The white pelicans can be spotted here from fall to spring, but the brown pelicans can be found here in any given month of the year. There is a variety of more than 40 birds here and more than 16 of them nest here. On the top of the variety of birds here, there is also a stunning variety of fishes that includes some 200 species of sturgeon, mackerel, pipefish, and bluefish. Another reason why this refuge boosts such strong tourism in the city is that bottlenose dolphins, otters and manatees visit the refuge on regular basis. People just flock in to see these gentle playful sea creatures.
McLarty Treasure Museum
If you love stories about treasure hunts and sunken treasures then this is the place for you.A memorabilia of numerous artifacts and tools is on display here and you can see them as well as get to know the story behind them. Some of the antiquities are from the treasure that washed ashore on Florida's coast when in 1715 a storm sank the entire Spanish fleet that was on its way from Mexico and South America collecting the treasures from there.
Vero Beach Theatre Guild
Famous for the stellar performances given by the local actors, Vero Beach Theatre Guild presents five major productions every year, and another production is put together especially for summers. The plays performed here include comedy, drama, and musicals. The Guild recently celebrated its 50th anniversary and continues to offer excellent entertainment at reasonable prices.
Hallstrom Farmstead
This is an exemplary family owned pineapple farm that is now open for public visits. The Scandinavian immigrant family that lived here in the 1800s turned the place into citrus groves. A member of this Scandinavian family, Miss Ruth Hallstrom, gave her childhood home to Indian River County Historical Society which is now responsible for maintaining it and preserving it. The area under preservation includes the house, its collections and its five acres of land.
Vero Beach Wine and Film Festival
Every year Vero Beach hosts a wine and film festival that is called Vero Beach Wine + Film Festival (VBWFF). The said festival pays homage and tribute to films and some of the finest collection of wine from all over the country. The event is a famous social event that runs for a couple of days in summer. The festival always has the theme of "A Life Worth Saving" and shows quality independent and mainstream Hollywood films that fit the theme. Aside from the movies, some of the best vintners from the country offer their wines here. The festival breathes life into the city with vivacious concerts, wine bazaars, dinners, lunches, dancing and sunset bashes.
Paleo Discoveries
One of the most exciting things to do in Vero Beach is to go discovering remains of the ancient sharks, mammoths, saber-tooth cats, sloths, horses, tapirs, mastodons and even giant armadillos. The representatives of Paleo Discoveries help you find fossils of these long-extinct animals that are millions of years old. These fossil tours led by the company officials are walking or canoeing tours. The company has operational archeological sites where the interested people meet the representatives and start the tour of the company's local fossil digging sites.
Treasure Coast Culinary Tours
If you're really into tasting the cuisines of the place you visit then you should join the Treasure Coast Culinary Tours that last for about two to three hours. These tours are walking tours and give you an opportunity to indulge in delicious food including wood-fired pizza, Mexican food, chocolate fondue and Creole cuisines. The five food stops covered in the tour are at less than a mile walking distance from one another.
Vero Beach is an elegant city that is situated along Florida's Atlantic Coast. There is always something for everyone to do in this city. You can golf, fish, visit museums, enjoy the beaches, and experience the various tastes of food here. With sensational views and landscapes, Vero Beach is truly, as it is known, the treasure coast of Florida.