America's oldest city beckons you to discover the history, romance and allure that have washed up on shore here for centuries. All it takes is a stay at one of our Preferred St. Augustine Florida Hotels to be swept away in the enchantment of this Florida jewel.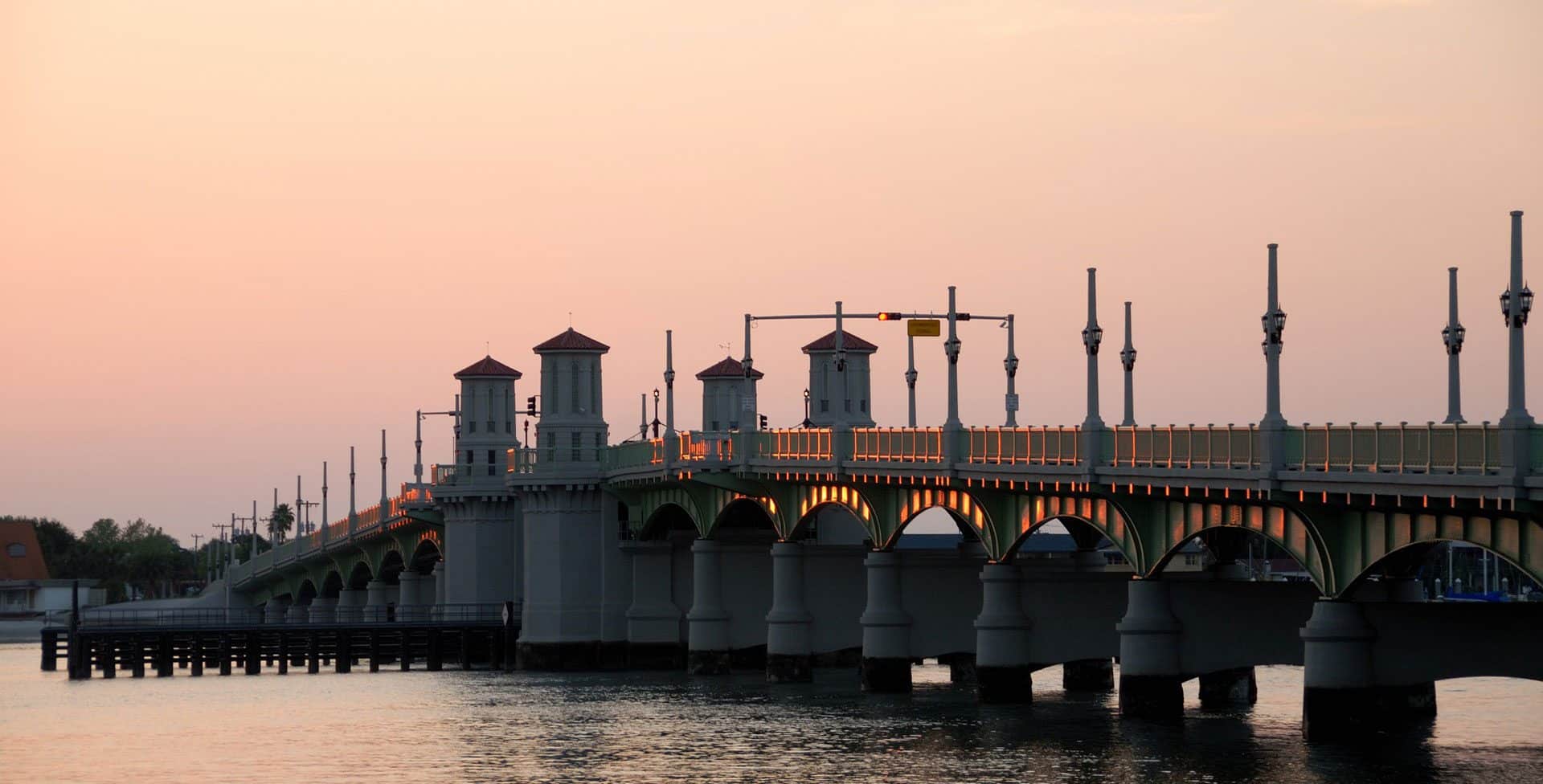 Once home to natives and colonials, pilgrims, soldiers and slaves, merchants and industrialists, St. Augustine now stands waiting to be rediscovered by you, just as it has for millions of visitors before you. Tour military forts, medieval castles, historic lighthouses and fascinating museums. Relics from Florida's past can be witnessed on display or in live re-enactments and ghost tours that guide visitors up and down the city's cobblestone streets.
A balance of both coastal modern and historic charm are achieved in our Preferred St. Augustine, Fla., Hotels. From Bed & Breakfasts downtown to quaint hotels overlooking the breezy Matanzas Bay or breathtaking Atlantic Ocean, accommodations vary by a wide range of styles and rates. Many suites and rooms have access to magical Vilano Beach, a popular spot for surfers, skim boarders, fisherman and dolphin watchers, either on the sand or the fishing pier and pavilion. And the peninsula's tip, where the bay meets the ocean, is called Porpoise Point because of its common porpoise sightings. Not to worry, rooms aren't dated, but equipped with Wi-Fi, kitchen appliances, flat-screens with a full digital entertainment lineup, Jacuzzi tubs, electric fireplace on cool coastal fall evenings and more. Treat yourself to breakfast in bed, in-room massages, itinerary planning assistance, guest social hours, exclusive historic walking tours and a full list unique packages available upon reservation.