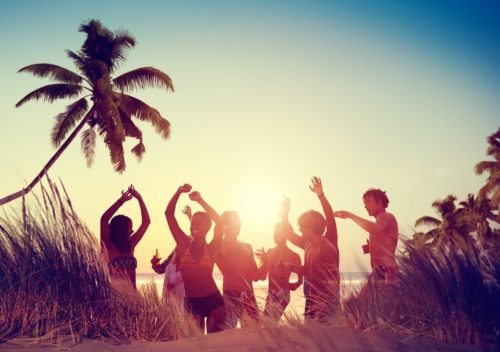 In Sarasota County, Florida, there lies a city called Venice, not to be confused with the Italian city, although it does have Italian influences. With amazing weather throughout the year, plenty of great annual events and friendly locals, it is a wonderful holiday destination for a few days, a couple of weeks or even live.
Check out the following annual events to help plan your Florida adventure to Venice. This city has a little bit of everything for everyone.
Craft Festival
You can combine your holiday with your hobby and passion for crafts, when you visit Venice. Throughout the year there are plenty of opportunities to learn about new techniques, meet local craftsmen and browse for new supplies in the jewellery sector, metal sector and lots more. Many of the festivals take place from 10am to 5pm, giving you lots of time to indulge yourself.
Venice's most popular festival is the 19th Annual Downtown Venice Craft Festival, which takes place in January on Miami Avenue.
The Antique Automobile Club of America Car Show
If crafts aren't your thing, maybe antique cars are. If so, you will be interested to know that the AACA Car Show, take place on the 2nd Sunday in February. Some of the most beautiful cars ever made will be on display for a limited time. It's a great event to visit if you have the opportunity.
Shark's Tooth Festival
Venice has been dubbed the "Shark's Tooth Capital of the World." This is because fossilized shark's teeth are regularly discovered along the coast. Going on shark tooth hunting adventure is a fun activity every time you visit Venice, Florida. To celebrate this phenomena Venice annually hosts the Shark's Tooth Festival. It takes place the second full weekend in April at the Airport Festival Grounds. As the highlight on the events calendar it is definitely worth the effort to schedule your vacation to Venice in April, in order to attend.
Venice Beach Party
For an end of summer festival visit Venice on the 4th Saturday in September for the Venice Beach Party, held on the public beach. It starts at 3pm until 8pm and includes a free music concert. The atmosphere is great as the whole community comes together and celebrates the town in true beach style. Remember your flip flops and sun screen.
Sun Fiesta
The biggest festival on the fall calendar is the Sun Fiesta, and many people flock to Venice to experience it on the 3rd full weekend in October. It usually takes place at Centennial Park, but in 2018 it is at Venice Airport Festival Grounds. The festival includes live bands, food trucks, a parade and many events that you can either watch or participate, like the Funny Bed Race. It a great family friendly festival during a time when it fun to be outside without the sweltering heat of summer.
Halloween Parade
You haven't had a proper Halloween until you celebrate one in America. Venice has a Halloween parade at 4:30pm either on Halloween itself or, the Saturday before if Halloween falls on a Sunday. Pack your costume, find your spot on West Venice Avenue and have a great evening.
Christmas Walk
If you are looking for a warm Christmas holiday, then Venice may be the best place for you. On the 1st Thursday in December you can participate in a lovely Christmas walk in Downtown Venice, 5-8pm. Its a great way to explore the city with the local community and buy all your presents ready for the big day.
Farmers Market
While, the Farmers Market isn't an annual event, it is weekly, it is something worth experiencing. Every Saturday morning you can try the local produce at the Farmers Market at Avenue Des Parques. The gates open at 8am, to get the best variety available plan to arrive way before it closes at midday.
Venice, Florida was voted one of America's Happiest Seaside Towns, in 2015 by Coastal Living. It actually came 2nd, so you can expect a great and happy holiday, no matter what time of year you visit. You probably noticed that these annual events take place outdoors, showing that the climate is great all year round. Whenever you choose to go, let us know which annual event and festival you attend.