These unique date ideas may conjure up a mischievous afternoon or evening escapade with friends or that special someone.  Just add imagination and a willing play date.  Date at Your Own Risk!
The Shopping Spree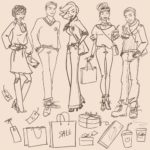 Just for the heck of it, play dress with your friends and venture out on the town for an afternoon of window shopping!  Play Paparazzi and take silly celebrity photos of your shopping spree, high tea, or drinks on the Promenade.  Post them on your Facebook, Instagram, and Twitter account and post outrageous photos of your wild afternoon outing!   Hold a contest and get people to vote on the best dressed!  If you happen to cross paths with a tacky Thrift Store, take no more than $5 to buy each other a gift to remember your make-believe celebrity afternoon shopping spree!
Secret Rendezvous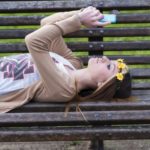 Send a sexy message to your lover to rendezvous at a secret place and time inside a hotel or side walk cafe.  Enjoy drinks and appetizers.  Just for fun, look up a local free book reading or lecture.  Who knows you might even meet a celebrity or two.  Try Books & Books in Coral Gables where nearly every night this local-owned bookstore features some of the brightest, high-profile or entertaining authors of our time.  Websites should have the dates and times of the 4 Books & Books locations and scheduled readings and activities!  www.booksandbooks.com.  Secret places abound in South Florida, look up your next meet up at Floridaescape
Channel Your Inner Picasso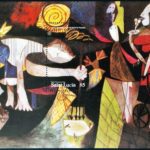 This weekend outing is perfect for the starving artist!  Head on over to the Miami Art Museum to take part in live music, or pretend to be a kid again and let your imagination soar as you sit and listen to a professional storyteller weave a fascinating fairy tale.  If you are an artist, sketch the expressions of the children listening attentively, or join a guided tour of the exhibitions.  Often dance performers are part of the festivities and you just might be snagged to join a lively spirited dance performance.  Call ahead for the schedule.  www.miamiartmuseum.org If you time your afternoon just right, you might find any one of our hotel partners offering 2 for 1 drinks during happy hour!
Sunrise, Sunset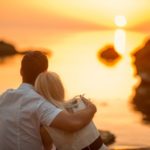 Who says a date needs to be at night?  Here's a great twist to breakfast in bed.  Arrange to meet your sweetie at the most picturesque location to watch the sunrise or the sunset.   Rendezvous a head of time and bring coffee and cronuts or Chinese Take Out and watch the show from your very own center stage, front row seats!  Any one of Florida's pristine beaches are a perfect playground for this special attraction and the tickets are free!  Go to Floridaescape to find your perfect celestial arts performance.
The Hippest Square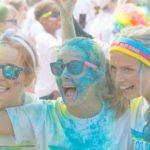 There's plenty of cheap and chic things to do in Florida!  You won't be considered square in Mallory Square.  This crazy celebration begs your attendance just 2 hours before sunset where you will frolic with magicians, clowns, jugglers, artists, psychics and food vendors.  This too-hip-to-be-square party dares you to be dazzled by this multicultural happening while the sun sinks into the Gulf of Mexico.  If you need a place to rest from too much celebrating, check out our hotel partners.
Sunday Times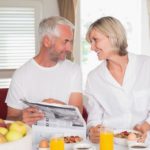 Does the big slam breakfast and reading the newspaper sound like the perfect Sunday morning date?  Try this fun, interactive approach to planning a silly outing with your sweetie.  Divide the newspaper in two; each taking a section.  With a black marker, circle any words that fascinate you and plan your afternoon or evening date on the string of words and activities that create a one-of-a-kind, romantic excursion.  For instance, you might circle words "Plane" "Café" "Movie" and "Sneakers".  Have fun exploring your special, one-of-a-kind date watching "Airplane" at a side walk café, wearing your favorite sneakers!  The Breakfast Club of Seven Hills in Spring Hill, FL just might be the perfect meet up place! Call for café hours:  352) 666-1008
The Perfect Date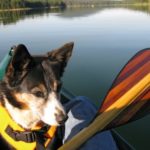 So your perfect date has 4 paws and breathes heavy?  Before you load up Sparky for your typical dog day afternoon in the park, engage his/her senses in new way.  This may take a little training, but your best buddie will love you for it.   Born to Paddle opens up new vistas through canine canoeing.  Teaching your old (or new) dog this new trick may take just a bit of effort on both your parts, however, with a little patience, this special aquatic outing could be your perfect dream date.  Treats not included!  For a full range of canine canoeing resources go to www.borntopaddle.com/florida for more details.
His, Hers, Ours – Family Play Date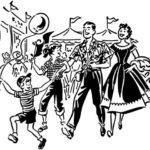 Families can enjoy play dates, too!  Relive the days gone by at this vintage boardwalk extravaganza on Daytona Beach.  This family operated land of joy sits right on the beach and will entertain your family for hours.  A special trip to the Mardi Gras Fun Center will challenge your kids against a wicked round of SkeeBall as well as new games such as Transformer Deluxe, Super Alpine Racer, Down the Clown and so much more.  Check out all there is to do at http://daytonabeachboardwalk.com.  Better yet, make it a family weekend outing and book your overnight stay at one of our preferred hotels.
Sizzle Your Salsa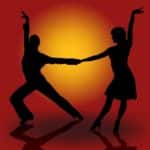 Move over Fred and Ginger!  Look out John Travolta.  Dancing with the celebrities has nothing over you!  Flaunt your sexy and sachet into salsa-town with your sweetie.  This caliente date night you will not soon forget.  Impress your date with smooth moves while getting great exercise.  Explore your posture with a focus toward a sexy, seductive silhouette, leading man charm, and finessing your fancy footwork.  Whether its learning Salsa, Kompa, or Bolero, you'll be dancing right into your partner's heart by night's end!  www.salsabor-florida.com/ (305) 834-7463
 Life is a Cabaret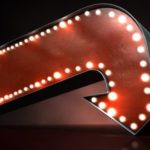 Sit back, relax, and enjoy the show.  Oh, and don't forget to laugh!  No trip to Key West, Florida is complete without a trip to La Te Da.  This 1892 Duval Street home was originally constructed by Key West's premier cigar manufacturer Teodoro Perez.  The property included a large factory with cottages for the cigar workers.  The years have been kind to this former Cuban haven and La Te Da has emerged as one of the most sophisticated multi-purpose venues in Key West while maintaining its true old-world style.  Gorgeously appointed guest rooms, great entertainment, gourmet dining and exciting bars await your delicious date night or weekend rendezvous!  http://lateda.com
Dirty Dating
Swamp Buggy Mud Blast, Naples, FL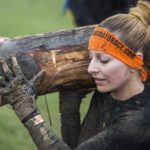 So you feel like getting down and dirty on your next date?  Well nothing will get you dirtier than the Swamp Buggy Mud Blast in Naples, Florida.  You'll need to show your muscle and true grit to get through this 5 kilometer obstacle course.  Can you meet the challenge or will you just "mud"dle through to the end?  Athletes grind their way through over 20 gritty mud walls, traverse through the famous "Mile of Mud" Swamp Buggy Track and fight their way through mud-packed action.  Do you dare to master The Mud Blast?  To get tickets and book your muddy weekend extravaganza to http://www.themudblast.com
You'll want to clean up and go out to celebrate your victorious challenges, so check our preferred hotels to arrange your weekend stay.
The Dirty Shame, Ybor City, FL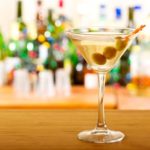 If you prefer a different dirty date, why not belly up to the bar at The Dirty Shame in Ybor City?  This "Pub-on-the-Edge" is far removed from any slick, polished clubs in surrounding Tampa.  On the outside, its look is rather blank, in a crusty, stylish charming way.  This wickedly cool bar features 19 beers on draft, over 40 bottled labels, house wines and an elaborate spirits selections including Bourbons and single-malt Scotches. This bar could be compared to your slightly-worn jeans, but it is well kept, clean and invites you and your date to enjoy the eclectic, no-frills style and culture. (813) 247-7930
Dirty Water Charters, Key Largo, FL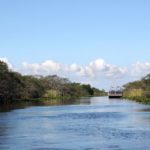 Try explaining this whale of a tail!  Dirty Water Charters, guided by Captain Lain, has been charting the dirty waters for years searching for redfish, tarpon, and sharks in the murky estuaries of the Everglades National Park.  You could come face to face with alligators, snakes or manatees!  If you happen to be a lobster-lover looking for a dirty, off-beat sporting experience, Dirty Water Charters also guides spiny lobster charters during August to May.  Grab your mate, get out of the concrete jungle and explore the island tropics and marshy wilderness for an unforgettable fishing adventure.  You just might spot a beautiful mermaid swimming around the beautiful Key Largo beaches in the Florida Keys.  http://www.dirtywaterscharters.com/