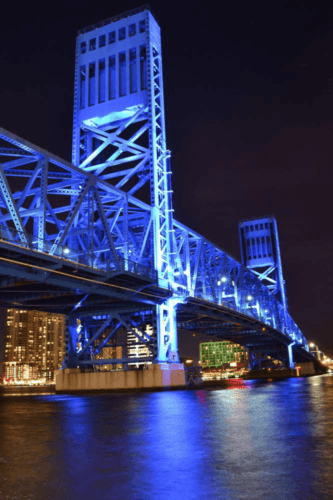 Jacksonville is the biggest city in the state of Florida and the most populated state in the southeastern United States. Like most of the Floridian cities, Jacksonville has a subtropical climate, but it also experiences mild winters unlike other cities in Florida. It's mainly due to the fact that Jacksonville is situated on the banks of St. Johns River and the city's "Beach Communities" are adjacent to the Atlantic coast.
The geographical location of Jacksonville impacts the tourism industry of this Floridian state, and that's why Jacksonville has a very different range of tourist destinations on its menu. Where most of the cities of Florida offer cultural and historical tourism, Jacksonville has a different variety to offer that mostly comprises of modern art museums, elite islands, and sea-based tourism.
Jacksonville has a beauty of its own and we'll discuss some of the most amazing tourist destinations that Jacksonville has to offer.
Cummer Museum of Arts & Gardens
A local philanthropist named Ninah May Holden Cummer created this center of culture and beauty in Jacksonville. Though she didn't live to see the opening of this museum, her work continues to live and inspire whosoever visits the museum. Cummer Museum of Arts & Gardens is a jaw-dropping house to modern arts. It now has more than five thousand pieces of art from around the world. Moreover, the facility is adorned with lush gardens. There are four different types of gardens in the museum including English and Italian garden. All of these gardens are stunning in their own unique way.
Kingsley Plantation
If you want to travel back in the 19th century, then Kingsley Plantation is the place for you. This plantation is located on Fort George Island and makes you take a tour of a lifestyle that died with the confederacy during the U.S. civil war days. Kingsley Plantation is basically a historical site that bears evidence of American slavery. The plantation has a kitchen house, a barn, a plantation house and 25 slave cabins. Prior to the previous ownership of this plantation and slavery, these lands belonged to Native Americans who lived here more than thousand years ago.
Fort George Island
This is actually Fort George Island Cultural State Park and it is a magnificent landmark. Fort George was built in 1736 to defend the southern British colonies, and now it features amazing green pastures, wildlife and most importantly, the gorgeous silence that you cannot miss to observe. You have several options to explore the island. You can avail the guided tour on Kayak Amelia, or you can go on your own exploration by boating, kayaking, cycling, canoeing and hiking.
Amelia Island
Some 20 miles north of Jacksonville is this heaven on earth serene island that catches the fancy of tourists. Amelia Island has a great history behind it that involves British, Scottish, French and Spanish armies capturing and recapturing it in epic battles over the years. As of now, Amelia Island is kept in its original historical state and its central town of Fernandina Beach is still in its 1800s. The original red-brick Victorian homes and bricked pavements have never been restored in order to keep their historical value intact. Most of these buildings are now occupied by different shops, galleries, and restaurants. Moreover, the cherry on top is the horse and buggy ride that is used to tour the island. But you cannot miss taking a long stroll through the island's old cobbled streets.
Water Taxis
Modern and comfortable boats are used as water taxis to take you on a tour of St. Johns River. This water taxi offers a splendid tour of the city and its magnificent skyline. You can also signup for the famous sunset cruise to see the sun setting over the Atlantic horizon. The panoramic view of the city when its lights go on auto change tableaux at night is a fancy sight that is unavoidable while you're on this ride.
Atlantic Beach
The most tranquil of all the Floridian beaches is this Atlantic Beach. This sun-soaked beach is just a short drive away from the busy life of Jacksonville. Atlantic Beach is known for its intense quietness and peacefulness because the only audible sound there is the splashing of the waves and of seagulls. If you have to make your visit to Atlantic Beach more worthwhile, then the best way to visit it is by St. Johns ferry ride which makes its way to the island amidst breathtaking scenery. Owing to the beach's serenity, people of Jacksonville consider it one of the best getaways from the chaotic city life.
Jacksonville is a very integral city of the United States. It is where the South meets the North. It has the neighborly hospitality of the South and the value of modern arts and culture of the North. Visiting this "River City" is a vacation to remember with St. Johns River running across the city and an ocean nearby that offers a spectacular tourism variety. Time to start finding your perfect Jacksonville realtor to relocate.