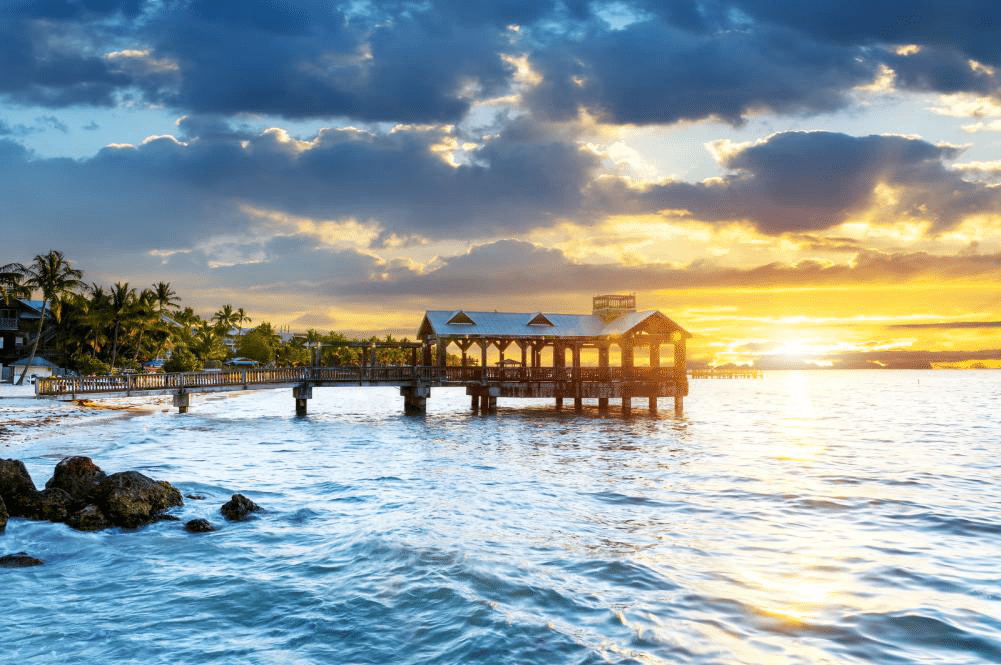 Key West is an island city of Florida that is only 106 miles away from Cuba. The island has a strange history. Two hundred years ago, the island was considered as a faraway place only inhabited by people who were running from the rest of the world. The island was a swampy peninsula that was believed to be populated by fugitives and hippies only.
Key West has taken its time to get developed, but as of now, the island is a highly sought after destination and the tourism happens to be an enormous industry there. The city obviously cashes the fact that it's an island city with several neighboring islands at its disposal as well. We've picked some locations that serve maximum leisure to tourists during their holidays in Key West.
Boat Tours
Tourists love to sail around the islands of Key West. Admiring sunsets and sunrises from the deck of a sailing boat is indeed absolutely majestic. There are various companies that provide tourists an opportunity to indulge in sports like kayaking, sailing and snorkeling. Some of the top ranking companies include Sebago Watersports and Danger Charters. The best thing about snorkeling in Key West is that you're taken to "Florida Keys Reef" to snorkel. This way you get a chance to visit the only coral reef in the entire North America.
Ernest Hemingway Home & Museum
Who doesn't know Ernest Hemingway? Even if you're not into reading literature you must have heard the name of this literary icon that used to reside in Key West. His house, where he lived some ten years of his life, is located in "Old Town" that has now become a historical landmark. The residence is known for Hemingway penning some of his best novels like "For Whom the Bell Tolls" and "A Farewell to Arms" over here. Also, Ernest Hemingway's house was the first of its kind in Key West – a house with indoor plumbing and pool. Almost the entire house is full of memorabilia from Hemingway's work and life.
Key West Lighthouse & Keeper's Quarters Museum
If you aren't afraid of heights and if you don't mind a bit of claustrophobia then you should visit this lighthouse that requires you to climb 88 constricting steps to the very top of it. The views from up there are definitely worth the climb. However, the viewing balcony is very narrow so you have to be patient to get a chance to step out on the balcony and admire the view. Once you're done with the panoramic views, you must visit keeper's quarters that dates back to 1887. This is a very cozy house that has now been turned into a museum that details the history of the lighthouse with the help of photographs and artifacts.
Southernmost Point
Perhaps the one thing every tourist does in Key West is to visit the southernmost point of the United States. This significant point is marked with a big red buoy where you can snap a photo to tell your friends and family that I've been to the southernmost point of the United States. However, this southernmost point of the U.S. is only 90 miles away from Cuba. That's why a plaque at the site is dedicated to the Cubans who died while trying to step foot on the U.S. soil.
Mallory Square
Mallory Square is situated at the very northwest tip of the Key West. The place is famous for its "Sunset Celebration" that is a night of arts festival that starts just two hours before sunset. Mallory Square is considered to have the best vantage point to see the last moments of the sun on any given day and enjoy a clear and spectacular sunset.
Audubon House & Tropical Gardens
Audubon House dates back to 1840s. Its colonial architecture is guaranteed to take you back in time. Audubon House was named after an ornithologist whose name was John James Audubon. He lived in this house for some years and sued to sketch the local birds. Audubon House is located in "Old Town" and is famous for its lush green tropical gardens. Once you're done admiring the lovely and artistic décor of the house and the work of John James Audubon, you must tour the colorful tropical gardens outside. These gardens include orchids, tropical plants, herbs and a variety of amazingly bright colored flowers.
Like other vacation spots in Florida, Key West also invites a significant number of tourists every year to revel at its coastal seat. Besides the tourist spots that are unique to Key West, there are numerous other options you can choose from when you're planning a day out on the island.
You can visit "Duval Street" for shopping, economical dining and vibrant nightlife. You can take off and relax at the warm beaches like "Smathers Beach", or you can also visit various museums that are scattered across the island.