Fall asleep to the sweet lullaby of South Beach and Miami in any of our listed Preferred Hotels. Whether it's to the tidal rhythm of the Atlantic or the hot nightlife along Ocean Drive, no matter the address or the season, a good night's rest is top priority for any Miami Beach guest.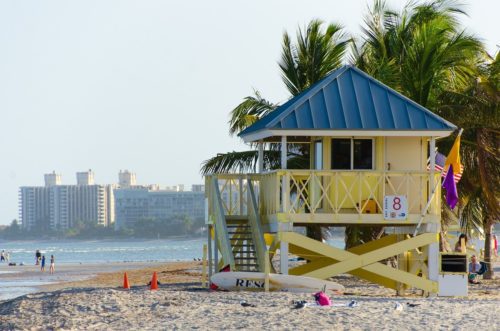 Choose to wake up in an oceanfront world-class luxury resort or a charming boutique hotel, where you can throw back the high-thread sheets and sip on a morning mimosa alfresco on your private balcony overlooking the ocean, South Beach shops, and art studios, the Miami River Walk or Biscayne Bay.
Each room is a heavenly haven – your home sweet away from home with the most plush appointments, furnishings and design, for both comfort and high-tech convenience, like flat-screen TVs and iPod docks and Wi-Fi. Need to plan something extra special? A call to concierge will bring flowers, a birthday cake or candlelit dinner for two to you or send you out on a boat excursion or a private tour down the rich, historic streets of Miami.
Miami is both a beach destination and a thriving metropolis – and these hotels house an escape from the ordinary. Take a dip in an endless 300-foot infinity pool. Pamper yourself in the peaceful serenity of an on-site spa. Be treated like the countless celebs who book one of the rooms by dancing the night away at any of the VIP on-site clubs. Work up a sweat at a fitness center, where only the best equipment is available. Venture off hotel grounds to explore a city where you can tour museums, jog through a park with panoramic views of the Atlantic, shop designer boutiques, play 18 holes, dine at some of the finest restaurants or just read a book on the beach – all in one stay!
List Of Our Preferred Hotels in Miami
Red South Beach Hotel – 4-star rating with TripAdvisor. Capturing the upbeat vibe of renowned Miami Beach, the Red South Beach Hotel emanates the passion of Miami while offering the ideal location just steps from the warm waters of the Atlantic Ocean.