With so much that Florida has to offer, it can be difficult for visitors to know what the best vacation sites have to offer. Whether a person is planning a family vacation or a romantic get-away, 10 days in south Florida can seem like just enough time to fit in all the exciting sights and experiences. However, a simple itinerary that starts out in Miami can still give visitors a good taste of the state, from culture to nature.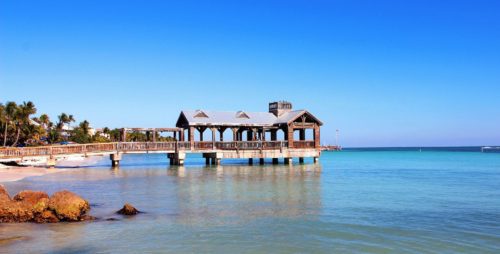 Arrival Night
We tend to recommend that travelers to Florida do plan on arriving in the evening, as this will give sufficient time to settle and rest before actually heading out. Miami is packed with options for stay, from exciting resort hotels in the middle of downtown, to vacation rentals that are hidden along waterways.
Regardless of the accommodations that are chosen, it is still recommended that travelers take an evening to look at the FontainBleau Resort, whether it is to get a massage, enjoy some fine dining, or discover the history of this hotel. In its hey-day, the FontainBleau was the gem of Miami, and played host to a number of celebrities, including Frank Sinatra. The resort was actually passed through the original owning family, until titillating scandal changed the ownership.
However, in its current state, the FontainBleau has been restored to all of its former glory, with luxury accommodations and services for guests. Even if visitors are just passing through for a meal or a show, this resort is a prime location for a first night experience in Miami.
Days 1 Through 3
Technically, visitors could easily spend a full week around the greater Miami area, but people who are looking to make the most of their 10 day trip should spend at least three days in and around the city. This includes a day at famous Miami Beach enjoying the sunshine and the sea, and getting a chance to see the diverse culture of the area first hand. Along with these simple pleasures, there are also a number of activities around the town.
Taking a guided or independent tour of the city is also a worthwhile excursion, since this really shows off the city's colors. A simple walk or ride down Ocean Drive will expose visitors to the signature art deco architecture throughout the area, and can be a pleasant way to spend the afternoon. Along this main strip, there are plenty of eateries and nightlife activities, as well as experiences that the whole family can enjoy.
Over the course of the three days in Miami, there are several highlights that travelers will want to visit. The Miami Museum of Science can easily take up an entire day, with a wide variety of exhibits and interactive modules, as well as demonstrations and planetarium shows. The museum also receives installment exhibits throughout the year, including such major exhibits as Bodies, so it is wise to check for special and limited time displays when planning a trip. This also means that the museum can be an exciting time for people of all ages, and it is very easy to spend a full day at this attraction alone.
Another attraction that can easily take up a full day is the Miami Zoo. This extensive haven for natural and exotic wildlife gives visitors the chance to explore the park on foot as well as participate in guided and driving tours. Along with the animal exhibits, there are often special events in the zoo, including:
Guest trainers
Junior safari camps
Water park areas
Playgrounds
Animal encounters
Rafting tours
The zoo also includes many special exhibits and fun activities for both children and adults, and should be experienced at leisure.
The Miami Seaquarium is another stop that can easily take a full day to enjoy and is also geared towards all ages of visitors. This facility also works in partnership for animal and habitat conservation, with up-close encounters with manatees and dolphins as a prime attraction. Visitors should be aware that they can view the Seaquarium as an observer or a participant, and this includes:
Becoming a trainer for a day
Swimming with seals
Exploring reef habitat with a dive helmet
With a plethora of exhibits and interactions, the Miami Seaquarium is a day well spent.
For those who are slightly less adventurous, there are also shorter excursions within the city that can be considered. A visit to the Fairchild Botanical Gardens, or even catching a game or just spring training at Marlin's Field can make for an exciting day. Planning on at least three days in Miami proper can allow for the time to take it all in, while still having a relaxing vacation.
Days 4 Through 6
Although there is so much to do in the city of Miami itself, the surrounding areas are also worth exploration. Taking a break from the metropolitan area and getting out on some short road trips and into nature are a worthwhile part of the middle of a trip. Miami is fairly surrounded by preserve and park lands, including Everglades National Park, Biscayne Park, and Big Cypress, which are all close by, as well as the Canaveral National Seashore that is a few hours to the north.
Each of these attractions can easily take a full day to explore, and some visitors may chose to take advantage of camping at Everglades, Biscayne, or Big Cypress. Each of these nearby parks will let visitors explore the grounds on their own, but does have guided tours, including airboat rides at Everglades and Biscayne. Hiking, swimming, boating, and fishing are all allowed in designated areas, and this can make for a peaceful day discovering the nature of the state.
Although the Canaveral National Seashore is a short ride to the north of Miami, it has a number of attractions that make it worth the trip. Along with the Kennedy Space Center, this park is also home to sea turtle conservation and a number of interactive experiences that people of all ages can partake in. This makes the trip up the coast well worth the visit, for a day that incorporates the expanse of space with the great tracts of earthly nature.
While nature exploration can be taken at a more leisurely pace, it is still recommended that travelers do allow at least a day for any of these national parks. There is not only a lot to explore, but seasonal activities such as ranger's camps can keep children entertained for extended periods of time. This makes the nature excursions a good choice for both individuals and families.
Day 7 Through 10
No 10 days in South Florida would be complete without venturing to the Florida Keys and the southernmost point in the United States. The ride from Miami will still take a few hours, and it is worthwhile to enjoy the beauty of the many causeways out to Key West, although inexpensive flights from Miami can cut down on travel time if this is an issue. While a flight over the area does give a great view of this vibrant eco-system, making the actual drive is certainly worthwhile and will provide many more experiential memories of the shoreline structures.
When heading out to the Keys, it is also good for travelers to plan on staying on the islands, since the region spans well over 100 miles. Many visitors will choose to stay on Marathon Key, as this is well populated with resort and hotel accommodations, as well as a thriving local culture. Further, this island is about halfway between the southernmost point and the mainland, which makes it an ideal location to rest while still exploring the rest of the islands.
Whether travelers choose to visit or to stay for a few days, a trip out to Key West itself is an absolute necessity. This furthest island is not only the true southern border of the US, but is also home to a local population that combines art and culture for an incredible experience. Depending upon the time of year, visitors may find that they are in time for Festival Days and other events that are held throughout the year. Although much of the Keys can seem like a non-stop party, Key West takes this to a fun filled extreme that should not be missed.
While there is a lot of culture an activity from Key Largo all the way to Key West, visitors will also enjoy taking relaxing strolls or bike rides on any of the islands, as the architecture and colors of this region are worth getting to see. This area is also highly popular for sport fishing, so enthusiasts should also look into fishing charters off the islands. Between the drive itself and all the things to do, this can make an excursion south from Miami an easy four day trip, if not more.
Although individual interests will obviously guide itineraries to find the best fit for any traveler, the above attractions are ones that should not be missed, and should be enjoyed with plenty of time to soak it all in.