Whether you're a couple without kids or you manage to pawn your offspring off on the grandparents, the summer is a fine time to renew the romance between you and your love. Florida is one of the most beautiful states in the entire country and it makes for the perfect backdrop to a romantic trip for two.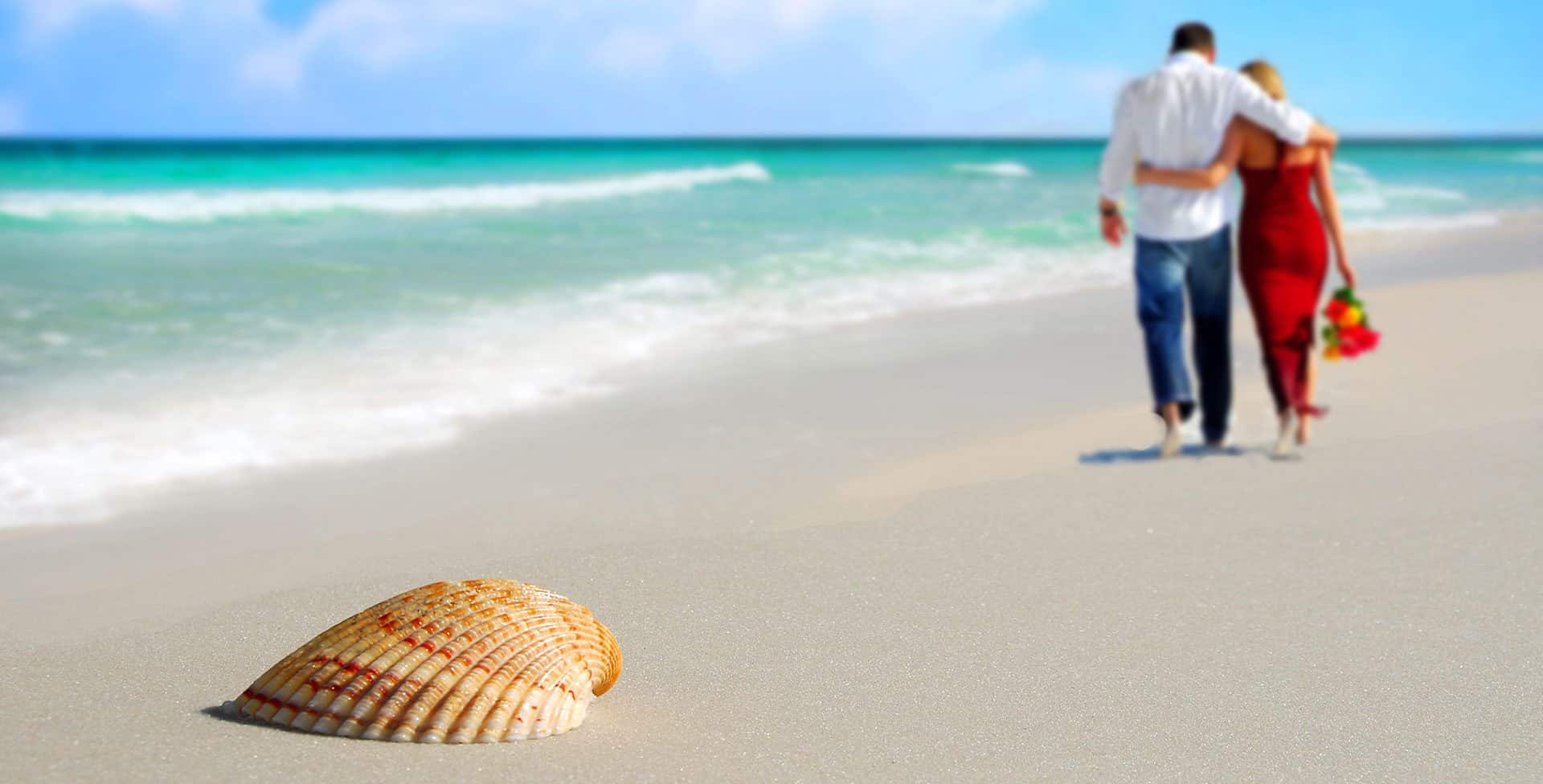 Wondering where to whisk your love away to? Try these fantastic romantic Floridian destinations to truly let your love shine.
Key Biscayne
It's right next to Miami, but Key Biscayne feels like it's light-years away from the chaos. Here, you'll find a historic lighthouse that was built in 1825. The surrounding Bill Baggs Cape Florida State Park provides free tours of the lighthouse on Thursdays through Mondays. The rest of this island is part laid-back and part luxurious. It has the perfect blend of natural beauty and refinement. It's the ideal escape from the overcrowded bits of South Florida, and a true prime piece of paradise.
St. Pete Beach
Nothing is more romantic than catching a sunset together. St. Pete Beach has plenty of romantic places to catch this beautiful occurrence. It also has some of the most gorgeous resorts around. If your idea of romance is toes in the sand, drinks in hand, and fairytale-like accommodations, this is the place to be.
The Florida Keys
It's true that the Florida Keys has something for everyone. And while it's a great family-friendly place, there are tons of adults-only accommodations that will have you and your love blissfully kid-free for your stay. For the adventurous couple, snorkeling or diving is a must. The only living coral reef in America is in the Florida Keys, plus there are tons of other opportunities for underwater and above water action. You'll find spas and pampering galore all perfectly juxtaposed with historic sites and famed bars for an array of both romance and excitement.
Lover's Key
The name says it all. Near Fort Myers, you'll find Lover's Key State Park. Experts say that back in the early 1900s, you could only get to this island by boat. Because lovers were the only ones who made the kind of effort it took to get to the island, it earned the name Lover's Key. History lesson aside, it happens to be one of the most gorgeous places in all of Florida with lots of little nooks and crannies that will make you feel like you're completely alone with your love. You can also see an array of wildlife including manatees and dolphins. Outdoorsy couples will love to explore here, but if luxury accommodations are what you're after, you can enjoy a secluded bubble bath in your beautifully-appointed suite at one of the opulent resorts or vacation homes nearby.
St. Augustine
If you and your better half would love to travel back in time, a trip to the country's oldest city is in order. You can drink from the Fountain of Youth and explore the rustic architecture. A fantastic way to see this is by horse-drawn carriage which adds to charm. You can fill the rest of your vacation with beaches too. One of the most popular is Viliano Beach, only 2 miles away from St. Augustine. Between the historic and mellow beach vibes, this is a spectacular getaway destination for couples that are looking for something a little unique but still want to bask on the beach.
St. George Island
It's often called the Forgotten Coast because this part of Florida is so secluded. Here is where you'll find St. George Island. It's a romantic paradise so far removed from it all that you'll actually be able to see the stars at night. If you love seafood and seclusion, this is one place you don't want to miss. Tack advantage of the abundance of the oysters in this area from neighboring Apalachicola for a purely natural and delicious aphrodisiac to dial up the mood.
The Florida Everglades
There is nothing in the world like the Florida Everglades. Truly adventurous and outdoorsy couples will absolutely love camping out in this National Park which features 35,000 acres of mangroves and an incredible array of wildlife from fish and birds to alligators and crocodiles. Take an airboat tour or a marsh excursion, or explore it in one of the many other ways. There are plenty of rustic places to stay but if you'd rather explore nature by day and luxuriate by night, the northwestern end of the Everglades is right by Marco Island which has no shortage of incredibly luxurious accommodations.
Amelia Island
Amelia Island is one of the best kept secrets in Florida. Since it's off the beaten path, it stays quiet and offers a gorgeous untouched surrounding. It's one of the few places you can go horseback riding on the beach. Talk about riding into the sunset! It is also home to incredible dining experiences and shopping. This place has a small beach town charm that is filled with stunning scenery, divine restaurants, and dotted with lovely little shops along the way, ideal for picking out a souvenir to commemorate your trip here together.
Little Torch Key
Do you really want to get away? To explore each other and the surrounding area without the distraction of TVs or phones? This island in the Florida Keys is so romantic and so secluded that it deserves to be listed on its own. It's a private island that is only accessible by boat or seaplane. There is only one resort here and it caters to de-stressing without technological distractions. Ocean views abound everywhere, making it impossible not to fall in love all over again.
Gasparilla Island
On this little island in the Gulf of Mexico, you can feel like you're vacationing in the Caribbean without having to whip out your passports. It's on this island that you'll find Boca Grande, not to be confused with Boca Raton on the east coast of Florida. The waters are sparkling blue here and it's easy to love a place like this that has incredible accommodations to ensure your stay is romantic.
Orlando
Orlando may have a reputation for family-friendly fun-filled theme parks, but it's also an ideal destination for couples. Don't forget that Disney practically invented romance with all those fairytales! The resort hotels in Orlando are spectacular and choosing certain ones will drastically reduce your chances of encountering screaming children during your stay. If you and your partner adore thrills, taking in the theme parks by day and then lazing away on the lazy river at your resort hotel in the evening is the way to go. As Orlando has recently been recognized as one of the hottest culinary scenes in the nation, you'll find every type of restaurant here, even some intensely romantic ones.
Ready to get away with your love? Hold onto each other's hands and choose one of the romantic Floridian destinations for your adults-only vacation!