Happy Birthday, America! One of the best days on the American Calendar is July 4th, it's the day we celebrate our Independence and look up to enjoy some incredible and colorful firework displays. Thankfully, there are many amazing events happening at various locations throughout the state of Florida. If you can't decide which one to go to, read this mini guide to see what's happening in a city near you.
Panhandle: Tallahassee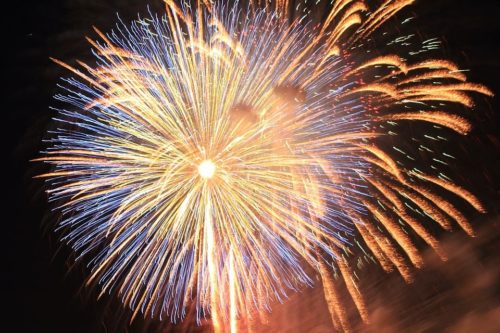 Let's start with the state capital, Tallahassee! The main event will be taking place at Tom Brown Park, if you are in the area, take time to experience this now traditional event, the 4th of July celebration was first held in 1985.
This community event has something for everyone, live entertainment, including live music, pony rides, and bouncy castles. Plus, the night is concluded with the "firework big finale" starting at 9:45 pm. To enjoy all the events please note the 'gates open' at 5:30 pm.
North Florida: Jacksonville
Next up in Jacksonville, the largest city in Florida. Here you can celebrate all day long! Starting with a relaxing juice in the beer garden at the Wicked Barley Brewing Company, which opens at 8 am. Order brunch and eat while overlooking the waterfront. They close at 4 pm.
At noon, take part in the Hyperion Brewing Company's Bike Rally. Design and build your bike, wagon or golf cart however you wish and compete to win some great prizes. Judging takes places at 2:45 pm, then you can join the bike parade to Klutho Park, for a game of baseball.
If you want to have a great view of the City of Jacksonville's fireworks display why not find a rooftop bar? The Cowford Chophouse, 101 E Bay Street, and the River & Post, 1000 Riverside Avenue, will both be open until late. All seating is allocated on a first come first served basis, so arrive as early as possible to avoid disappointment. The firework display starts at 9:45 p.m.
If you want to continue the celebrations when the firework show is over, head to Myth Nightclub for a Silent Disco, where you will have a choice of 3 channels to listen to the music you love. It closes at 2 am, plenty of time to wear out your dancing shoes.
West Florida: Tampa
Tampa situated on the west coast of Central Florida has so many things to do on this special holiday that you couldn't possibly visit them all. The top place to spend the day is Cotanchobee Fort Brooke Park. The free to enter Tampa Red White & Blue Festival will be held here this year. Be sure to wear your patriot colors and celebrate in style with live bands, magicians, traditional southern food and exhibitions from local artists. The list of activities is amazing and perfect for a great family day out. They even have a family feud contest. The only downside is they will not be hosting a firework show.
To enjoy an evening of fireworks in Tampa visit Temple Terrace Rec Centre or Busch Gardens. All shows start after 8:30 pm, but arrive in plenty of time, as it will be busy.
South Florida: Miami
For the whole shebang, head to Miami. Spend the day in this thriving city for an electric atmosphere that continues on into the night. There are events held throughout the city. Bayfront Park is holding an 'America's Birthday Bash, Key Biscayne will be having a parade, Coconut Grove also has celebrations throughout the day. To see an incredible firework show visit Ocean Drive, City of Aventura or the Black Point Park Marina.
You can also take a 4th of July cruise and celebrate on the Atlantic Ocean, away from the city lights. The cost of a cruise will be over $100 and will include food and entertainment. In Miami, there are no boundaries to how much fun can be had when celebrating America's birthday.
There you have something for everyone, in each area of Florida. So, whether you find yourself in the Panhandle, North, Central or South of Florida, you are probably not too far away from some July 4th celebrations. Check out your local government website or ask at the hotel reception for more details about localized events.