National Seashell Day is once again upon us. Every year it is celebrated on the first day of summer, 21st of June. If you want to celebrate this important occasion in the sunny state of Florida, then there is no better place to do so than on the barrier island of Sanibel. Sanibel Island lies off the southwestern coast of Fort Myers, close to Cape Coral, and is joined by a number of smaller wondrous islands including, but not limited to, Captiva Island and Cayo Costa.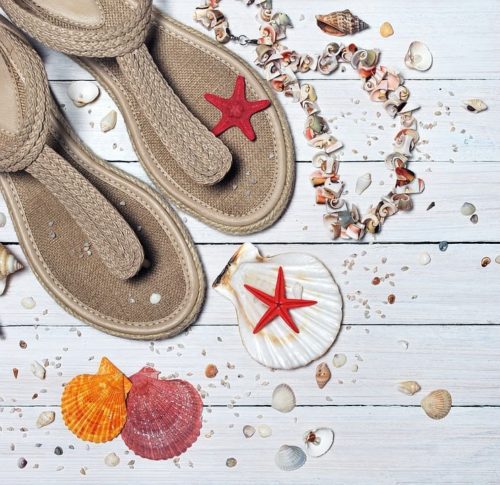 Unique and lush islands
The nice thing about celebrating National Seashell Day in Sanibel Island is the islands are very unique and lush and nothing like you have ever seen. The white and pristine beaches stretch for miles and in addition, you also get to enjoy a very simple activity of collecting the many thousands of beautiful seashells that wash up ashore.
Hunt for the best seashell
Not surprisingly, the first thing you can do to celebrate National Seashell Day on Sanibel Island is to hunt for Seashells. The nice thing about enjoying a seashell scavenger hunt is you can find them right outside your resort or hotel on Captiva Island or on Cayo Costa, which are two islands that lie close to Sanibel Island. Have your own scavenger hunt and start from the BIG ARTS Center and hunt around Sanibel Island. This scavenger hunt is free and can last as long as you want it. To learn about the different types of seashells, visit ILoveShelling, a local expert.
Cruise the islands
Second, it makes sense to take a cruise around the island. If you have ever traveled the world, then you may already have experienced the pleasure of enjoying a cruise. The vibes in Florida and more particularly on Captiva Island are truly invigorating and if you enjoy a Captiva Cruise, then your excitement will know no bounds. There is nothing better than viewing dolphins playing in the wake of your boat.
A full day cruise, 10am  4pm, to Northern Cayo Costa, costs $50 for adults and $35 for children that are 12 and under. Whereas the half day cruise to Southern Cayo Costa, departs at 9am and returns at noon. This tour costs $40 for adults and $25 for children.
At the same time, you also get to spot other small islands. This cruise is going to take you to Cayo Costa where you can go shelling. Also, be sure to enjoy the well-known Cabbage Key Restaurant where you can enjoy a delightful and sumptuous lunch.
Parasailing
Another way of celebrating National Seashell Day is by going parasailing. We all know how enjoyable balloons are for celebrating and so if you are in the mood to shell-e-brate, then nothing beats a balloon ride over seashells. The Sunny Island Adventures is what you need to check out if you are interested in parasailing.
Not only will you get an excellent birds eye view of Sanibel Island, but you also get an excellent chance to enjoy the bountiful sea life. From the air, you can enjoy watching dolphins and stingrays swim and jump and take pictures of a shark. This will certainly round off a truly exciting day in the air. The cost of your parasailing adventure starts at $90, while a Waverunner tour would cost anything from $179 for an hour and 15 minutes.
If you are not going to be in the vicinity of Sanibel Island, head to your favourite or local beach to take part and collect some shell treasures. Wherever you plan on enjoying this annual event take photos of your most beauty finds and share on Twitter with @floridaescape and use #NationalSeashellDay.
Read More: