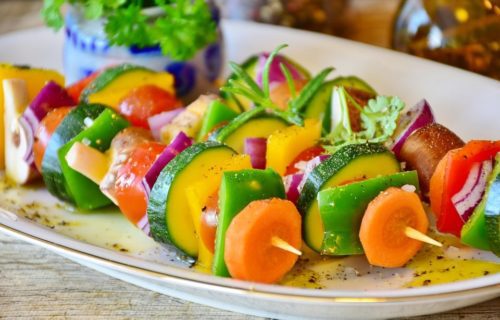 Can you eat meat free one day a week? There are many benefits when becoming a vegetarian but does require a lifestyle change. Start by supporting Meat Free Mondays and having one day a week without eating meat. Keep reading to understand the importance of reducing your meat intake, who is involved in this popular vegetarian movement and see which Miami restaurants are perfect to visit for your Monday meat free day.
>>Search Miami Accommodation – Best Hotels in Miami, Miami Apartments or Stay in a Villa in Miami<<
3 Vegetarian Restaurants for Meat Free Monday
Having a vegetarian day doesn't have to be difficult. Make Meat Free Monday a fun night out at a great restaurant in the wonderful city of Miami.
Breakfast – Dirt
On Bay Road, Miami Beach there is an extremely affordable eatery where you can eat start your meat-free day with yummy fresh food. It became so popular with locals that they opened a second Dirt on South Miami Avenue.
This fast food but healthy café has a whole menu of vegetarian, vegan and gluten-free meals, perfect for breakfast or lunch. Top picks include:
Chimayo Chilli Bowl – Sweet potatoes, lentils, peppers, zucchini and more all served on top of jasmine rice.
Peanut Butter Overnight Oats – Oats, peanut butter, jam and almond milk
Ricotta and Apricot Toast – Lemon zested ricotta, dried apricots, walnuts, and honey.
Lunch – Carrot Express
The vegetarian restaurant in Midtown Miami, Carrot Express, has been open for almost 25 years ago. It's open daily from 10 am until 9 pm and specializes in fresh food sandwiches and spinach pie melts. Order the most popular items off the menu to enjoy your meat-free Mondays to the max:
The Spinach Pie Melt with Cheese and Tomato
La Bomba – Falafel, quinoa, roasted eggplant, hummus, arugula, spinach and tomato on a whole wheat wrap.
Veggie Burger with Sweet Potatoes
Dinner – Zuma
This sushi restaurant in the heart of Downtown Miami has a selection of vegetarian food waiting for you on any given Monday. Zuma is open for lunch from 12:00-15:00, then again for dinner, 18:00-23:00. The items to order are:
Yasai No Tempura Moriawase, assorted vegetables
Hourensou no Goma Ae, blanched baby spinach with creamy sesame dressing
Zuma Nama Yasai, zuma mixed salad with baby kale and barley miso dressing
Myoga To Kinoko No Attaka Salada, a salad of mushrooms with fresh herbs and ginger blossom
>>Read More about Miami's Incredible Restaurants<<
Benefits of Having a Meat Free Monday
There are multiple benefits when you reduce your meat intake. Here are a few things to know to encourage you on a vegetarian journey:
By just having one meat-free day a week, the Meat Free Monday campaign estimated that a person can reduce their carbon footprint by 68,928 pounds of CO2 over the year.
Various organizations believe that livestock production is responsible for 15 -50% of global greenhouse gas emissions and is damaging the planet as it contributes to climate change. This percentage needs to be greatly reduced and the easiest way to do this is to simply eat less meat.
By visiting a restaurant for your meat-free day, you will also be contributing towards the local economy.
Studies by the World Cancer Research Fund have found that by reducing the consumption of red and processed meat, thousands of deaths, each year linked to heart disease, cancer, and strokes, could be prevented.
>> Not Sure Where to Stay in Miami? Read about Miami's Preferred Hotels<<
Famous Vegetarians
If you decide to join the Meat Free Monday movement then you will be in good company. Vegetarianism has been popular for hundreds of years. Did you know that renaissance man Leonardo da Vinci, scientist Albert Einstein and British author Mary Shelley were all vegetarians?
Today there are many people in the public eye that support a meat-free life, for a multiple of reasons. Some for personal health, appearance and to support the health of the World. The modern icons include singer and businesswoman Beyoncé, actress Natalie Portman and TV presenter, comedian and entrepreneur Ellen DeGeneres.
Find your favorite vegetarian dish and start helping the World, this Monday.