People who have had the opportunity to experience the vibrant life of Miami wish if only they could set their lives aside and start a new one on the shores of the magnificent city. This remarkable city of clear blue waters hosts a culture that is exclusive to Miami – one you won't find anywhere else. This is mainly due to Miami's Cuban-American plurality that has left a deep impact on how people celebrate life and live each day to its fullest.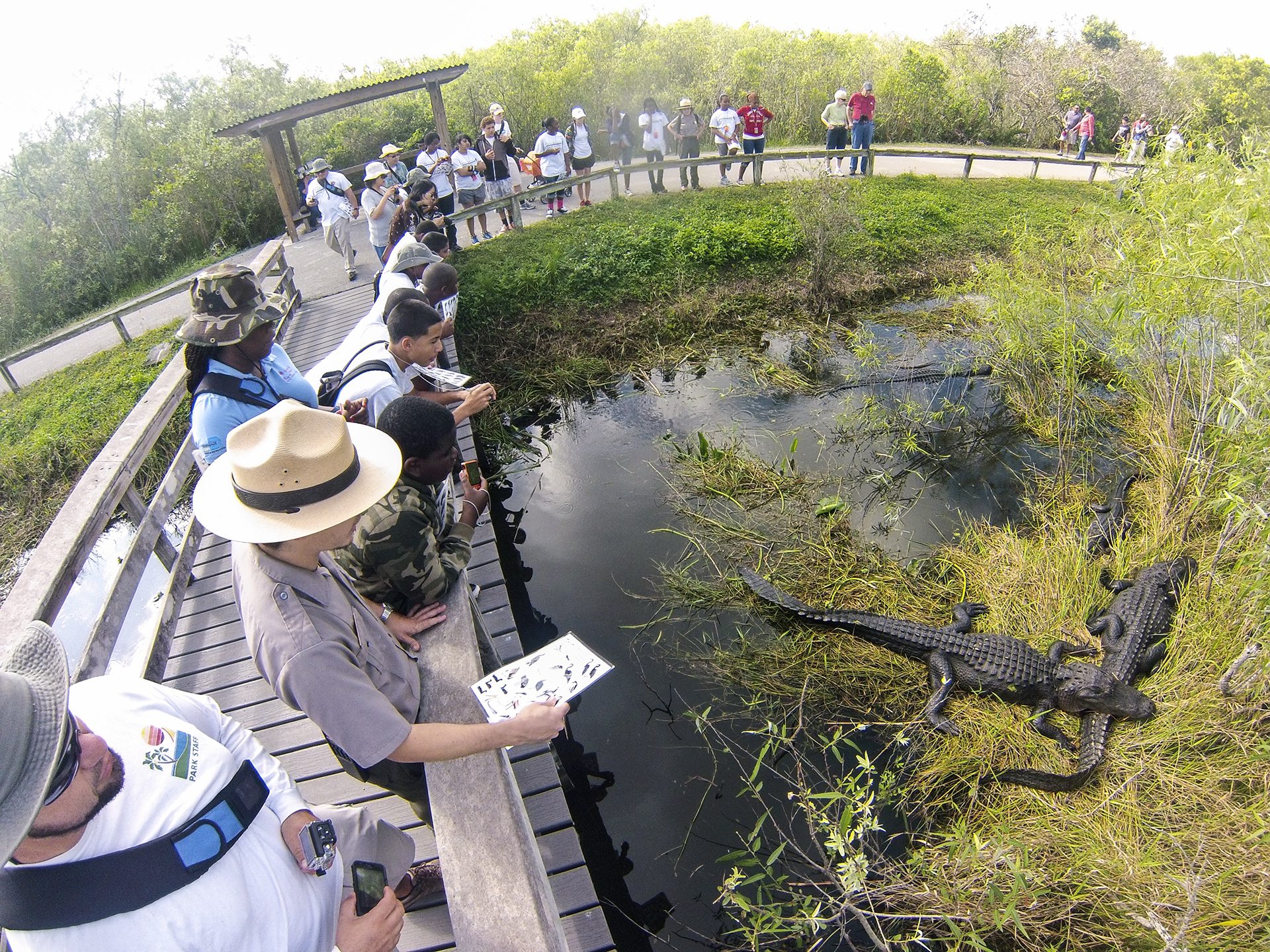 With its tropical weather that accentuates the beauty and colors of the city, Miami welcomes a record-breaking number of tourists each year. According to "Greater Miami Convention & Visitors Bureau", it was estimated that 14.6 million people visited the city in 2015.
Miami is a city that gives every tourist the kind of experience that they are looking for. It doesn't mold you to its beat, rather molds itself to yours. There's so much to see and explore, so many delicacies to eat, and such intoxicating Cuban music to dance to, that a brief holiday in this paradise is never enough to justify the beauty of this heaven on earth.
That said – here are the 5 attractions that you as a visitor cannot skip out on:
The Miami Everglades
The most unforgettable and "wild" experience you can have is by visiting the swamps of the Miami Everglades. This airboat adventure through the wildlife is the closest you can get to nature. With alligators lying lazily on the muddy banks, cranes flying over the rivers, and panthers napping on the low-hanging branches, the Everglades offer a sight to remember. You can attend nature shows featuring snakes, panthers, and gators, and if you're lucky you might as well get a chance to cradle a baby gator. The Everglade experience is the perfect insight into Miami's exotic ecology and is bound to leave a lasting impression on your mind.
Miami Helicopter Tour
If you visit a city that is as mesmeric as Miami, you have to take an aerial view of its splendor. A bird's eye view of Miami's reveals the majesty of the third tallest skyline in the United States. What a way to begin your day! With narration by an experienced pilot you get a tour over the Atlantic Ocean, North Miami Beach and the chain of islands leading all the way to Key West. One helicopter ride is what it takes to realize why this sunshine state is so famous among the tourists.
Exploring Miami by Boat
The city that is famous for its islands and beach resorts demands an exploration by a boat. Your day on this adventure starts with a guided tour around Miami Beach till your entertainment is upgraded with a sumptuous Cuban-American lunch. By 3 pm, you're in the middle of a relaxing boat tour on a double deck yacht that will cruise you across the vast stretch of the blue ocean, spectacular islands, and celebrity homes. A day spent touring the Miami waters with Cuban music and food is a day well spent.
Miami Seaquarium
This eye-opening 38-acre sea park is an opportunity to get up close and personal with the Miami marine wildlife. Alongside various encounters with the sea animals that blow your mind, Miami Seaquarium is a host to one of the world's greatest animal shows. These shows feature some of the most amazing sea mammals, like the 20-foot long killer-whale named Lolita, sea lions and dolphins performing stunts. The visit to Miami Seaquarium also allows you to see the exhibit of Tropical Reef which is home to a wide variety of exotic and colorful marine life.
Touring Key West
You cannot miss a visit to the Keys if you're holidaying in Miami. You take a shuttle and drive over the Atlantic Ocean and the Gulf of Mexico taking in one breathtaking sight after another. This picturesque drive makes you cross 42 bridges and 32 islands to reach the United States' southernmost part, i.e. only 90 miles from Cuba. It's a perfect way to make memories for a lifetime in the six hours that you get to spend and explore the Keys.
There's so much more to Miami than meets the eye. If there are hundred amazing ways to spend a day out in Miami, there are two hundred ways to enjoy the vivacious and pulsating nightlife of the city.
Miami is a city of lights, life, music, and food. It's a city for the brightest of souls who know how to live and dance to the beat of life. The city is so full of wonder that the five destinations mentioned here cannot and will never do justice to what Miami hosts for the tourists all year long. Nevertheless, you cannot miss these incredible tourist spots. The city is full of experiences that will live with your forever.