Just north of all the hullabaloo in the famous tri-county area of South Florida, you'll find the fantastic little city of Stuart. A crown jewel for Martin County, the vibe here is much like Key West with a much more upscale twist. Stuart is absolutely one of the most wonderful cities on Florida's east coast. While all the crowds jostle for room further south, you can relax and enjoy Florida the way it was meant to be enjoyed – slowly.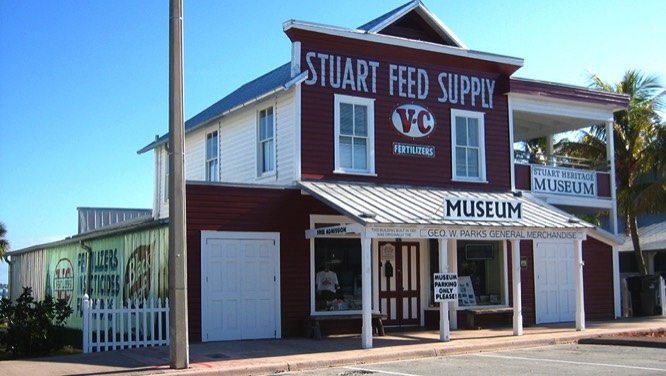 With a prime location on the east coast between West Palm Beach and Cocoa Beach, Stuart is the right place to try out fresh Florida seafood. While there is an incredible selection of tantalizing restaurants here, make one of your meals at Riverwalk Café & Oyster Bar in Stuart's historic downtown district and you won't be sorry in the slightest. It's a quaint place with a fantastic wine selection plus a fresh-caught daily selection of oysters. This is a must for anyone who loves a raw bar but with an elegant yet affordable twist.
Historic Downtown Stuart is a great place to wander around. There are a variety of restaurants and shops to entertain you, plus many historical sites tucked amid the charming architecture. And something you don't see in the tri-county area: free parking!
Dance the night away at Terra Fermata with 7 nights of live music spanning all genres. This lush, tropical outdoor venue boasts a massive selection of craft beer, hammocks for relaxing, plenty of fine wine, and plenty of fun. Because every night is different, it's never the same ol', same ol' so one could come here every night for a new experience each time.
There are many options for perusing local art in Stuart, Florida. The art you'll find in these galleries showcases the natural beauty of Florida's exotic landscape and unique wildlife. For stellar artful photography for purchase, Gallery 36 on SE Ocean Boulevard is a great place to go. Meanwhile, in the center of downtown, you'll find the Rare Earth Gallery, featuring a rotating display of collections of handmade artwork by local and regional artists. Paintings, pottery, jewelry, wooden art and much more can be found here.
History buffs will no doubt be happy with a visit to the Stuart Heritage Museum, which focuses on the lives of the pioneers of Stuart from their pineapple-growing and fishing days on through the difficulties of the Great Depression times. Artifacts from yesteryear can be found within this fascinating museum that is a relic of history itself, still standing even after over 108 years!
Get your sea legs and a dose of history rolled into one with a sail on Lily, the historic wooden schooner. Morning, afternoon, or evening cruises are available. You can also book Lily for a special event like a wedding or other exciting celebration.
Looking for a bit of Florida to take back with you to your snow-covered home? You'll find original Floridian designs, snacks, lotions, sandals, jewelry crafted with native shells and fauna, and so much more. A day shopping in Historic Downtown Stuart is a day well-spent!
Stuart has all the little touches you'd expect, including a romantic place to get away. That's the top-rated Old Colorado Inn, originally built in 1890 through 1914, it is historic charm melded with modern elegance. Surrounded by the picturesque Floridian fauna, this prime location puts you within walking distance of the best of Stuart and offers lovely accommodations with old Florida style and outstanding service.
After enjoying a lovely dinner, a great show at the theater could certainly make your night. Lyric Theatre, located in Stuart's historic downtown, has tickets available for a wide variety of shows from musicals to concerts and beyond.
The Sailfish Capital Of The World
Stuart and surrounding Martin County is known for being the "Sailfish Capital of the World." That being said, try out some sailfishing in one of the area's pristine waterways. Explore the ocean and behold the glorious beauty of the world under the sea with a snorkeling adventure. Even surfers love Stuart for the superb surges that they can ride to shore. Parks and recreation areas plus the beaches themselves are filled with boat rentals from luxurious charter experiences to more humble canoeing and kayaking paddling adventures. Stuart is definitely a place to fall in love with being on the water or to just plain fall in love with.