Don't let this resort town fool you. St. Petersburg, Fla., packs a punch of culture and community that's alive and well. The "Sunshine City," in fact, is known as a top destination for the arts, with the new Dali Museum opening in 2011, the Dale Chihuly world-renowned glass collection, and six art districts. Downtown St. Petersburg has risen to shine with revitalization, boasting museums, art galleries, shopping, dining and pro sports events near one of the nation's top-ranked beaches.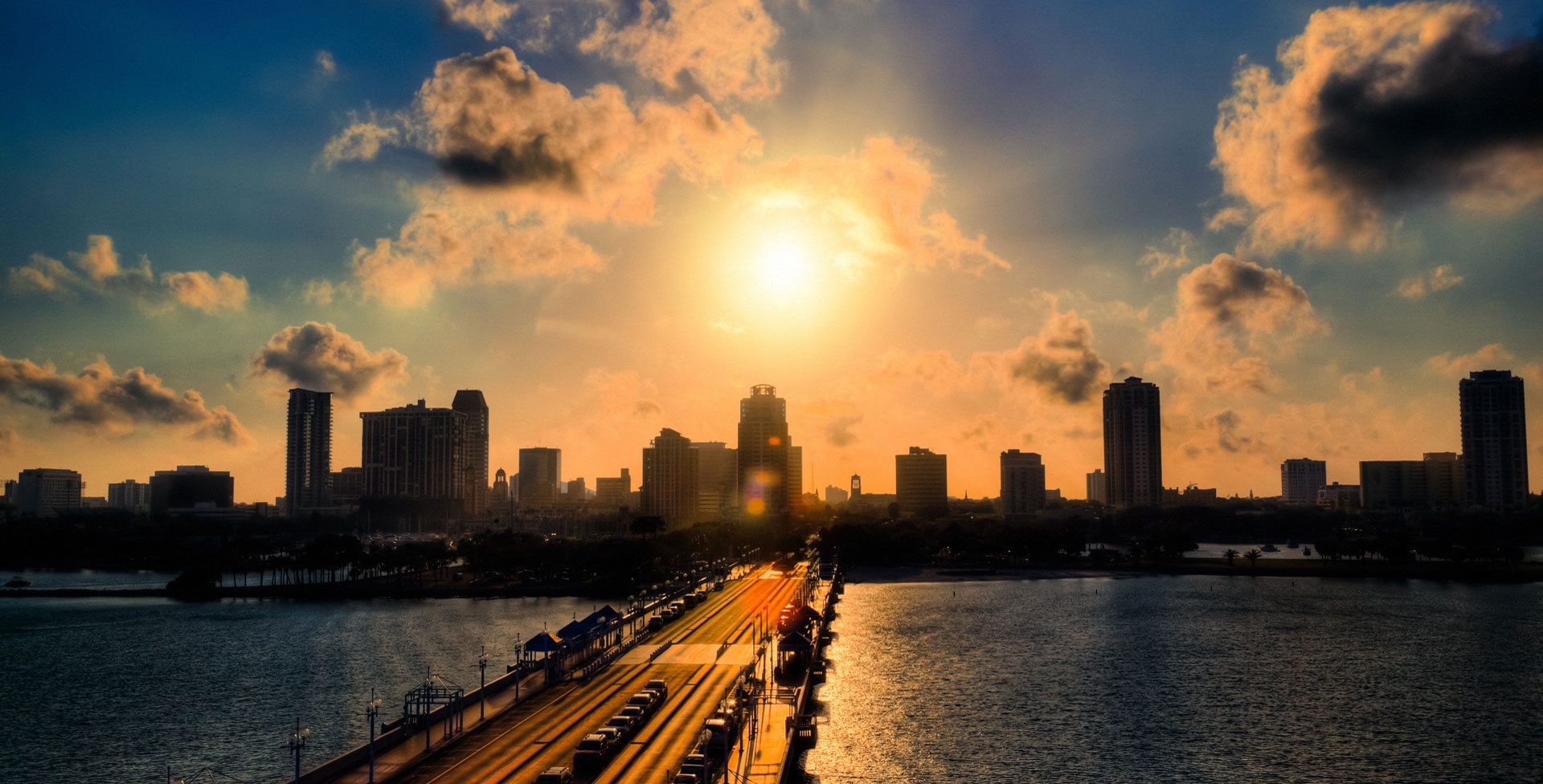 What are you waiting for? Check out our Preferred St. Petersburg Florida Hotels to bask in this heavenly sunshine city. St. Petersburg actually holds a Guinness World Record for logging the most consecutive days of sunshine, 768 days, in 1967. Water babies will be in their element from sand to sea, as this peninsular city is surrounded by 244 miles of shoreline along Tampa Bay, Boca Ciega Bay, Gulf of Mexico and Intracoastal Waterway. Parks to play in include the preserved downtown waterfront (the third largest urban waterfront park system in North America), the Boyd Hill Nature Preserve, Treasure Island Beach on the Gulf of Mexico, and the historic Weedon Island Preserve.
Once you've checked into your refined room, take advantage of property and private amenities such as Wi-Fi, free breakfast, a fitness center, pool, full kitchen, business center and meeting spaces, flat-screen TVs, custom-designed beds, minibars, whirlpool tubs, private balconies and terraces, full and lap desks, and onsite restaurants and cocktail bars. You can also choose to book a day at the spa or a round of golf, available onsite at some properties.