Welcome to tropical paradise at this southernmost slice of United States soil. You'll want to step foot onto the unique colorful collage of history, natural beauty, diverse culture and standout architecture along Key West's palm-lined streets. If you book your vacation from our Preferred Key West Florida Hotels, you just may stay permanently off the mainland, like a slew of legends did in their picture-perfect Victorian mansions, including Ernest Hemingway, Tennessee Williams, Robert Frost, Jimmy Buffett and more.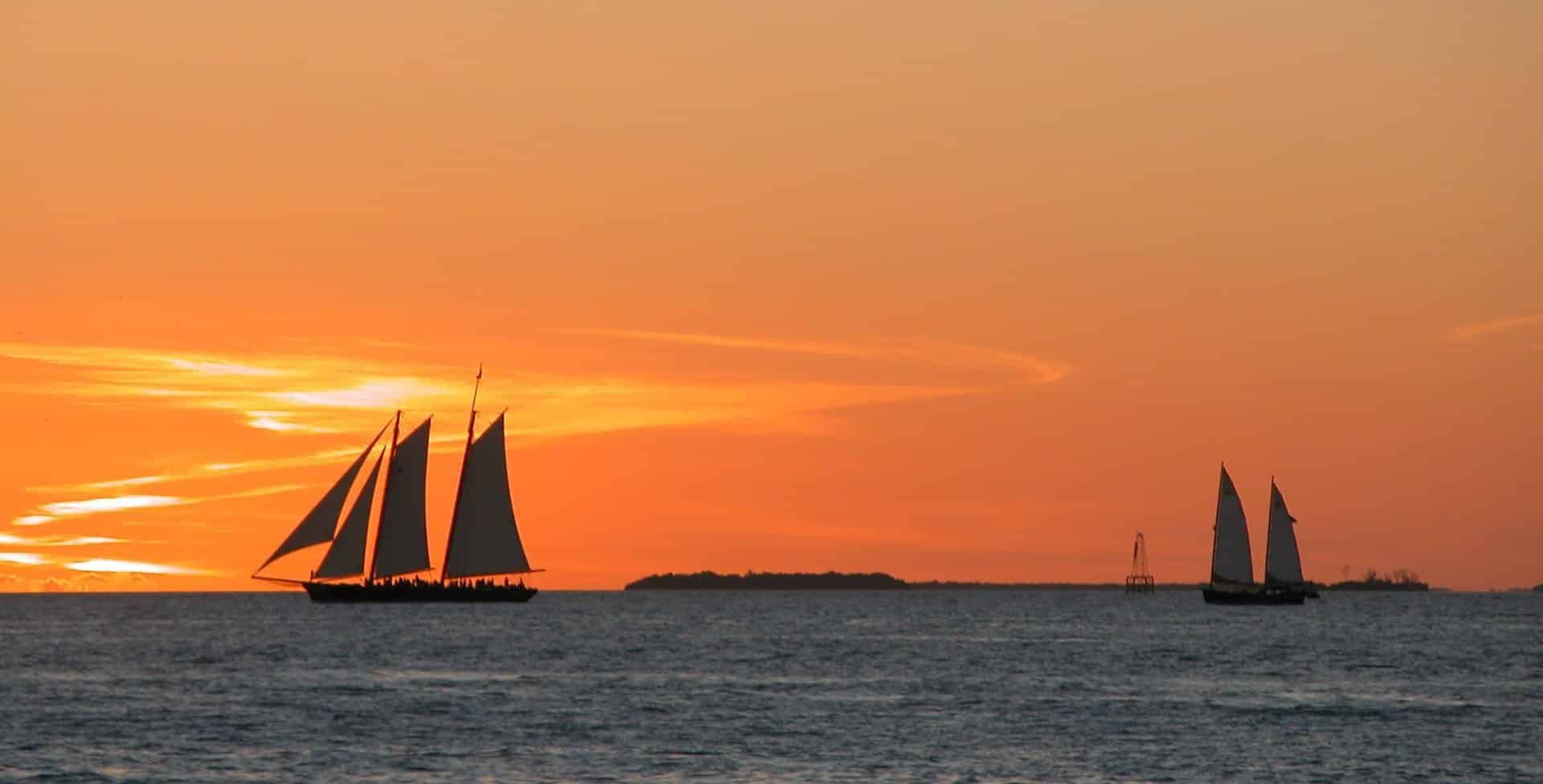 Tour through this island city first inhabited by Bahamian wreckers, commercial fishermen, spongers and Cuban cigar makers. Set your sights on centuries-old treasure from the Spanish galleon, Nuestra Senora de Atocha, or original modern art at any of Key West's dozens of galleries. By day, you can dive, fish or snorkel in the island's popular Historic Seaport District – or just enjoy a walk around the harbor or a day of shopping for treasures of your own. By night, experience the festivities at Mallory Square, where tightrope walkers, jugglers and animal acts perform before the sun sets into the Gulf of Mexico, or just take in the nightlife of Old Town or on Duval Street at any of the sidewalk cafes, open-air bars and pubs, world-renowned restaurants or local live stages.
Choose to get a night's rest at any of our Preferred Key West, Fla., Hotels that run the gamut from luxury to economy (rates are higher between Christmas and Easter), from large resorts to intimate guesthouses and inns. Room design reflects both Key West comfort and modern connections; amenities range from rooftop lounges to secluded tanning beaches, from screened-in private balconies and heated hot tubs to zero-entry oceanfront pools, and from full kitchens to onsite tiki bars and tropical gardens strung with hammocks. If you're resting in between the next offshore trip, some even offer boat docks, ramps, cleaning tables and outdoor barbecues to grill your catch.
The Crowne Plaza La Concha Key West is an elegant Key West hotel with beautiful accommodations, stylish event space, world-class amenities, and vintage charm.
Website: www.laconchakeywest.com
Address: 430 Duval Street, Key West FL 33040
Telephone: 305-296-2991
The Hyatt Key West Resort and Spa features Respire by Hyatt hypo-allergenic rooms that offer state-of-the-art air purification systems for the most comfortable hotel room environment available.
Website:www.keywest.hyatt.com
Address: 601 Front Street, Key West FL 33040
Telephone: 305-809-1234
Enjoy a relaxing island getaway with stylish new rooms & suites, saltwater pool, fitness center, and free breakfast at a new boutique hotel in Key West.
Website: www.silverpalmsinn.com
Address: 830 Truman Avenue, Key West FL 33040
Telephone: 305-294-8700
Welcome to the Florida Keys, where romance meets adventure, and every stay at our legendary full-service beach resort is a vacation you'll never forget.
Website:www.pierhouse.com
Address: One Duval Street, Key West FL 33040
Telephone: 305-296-4600